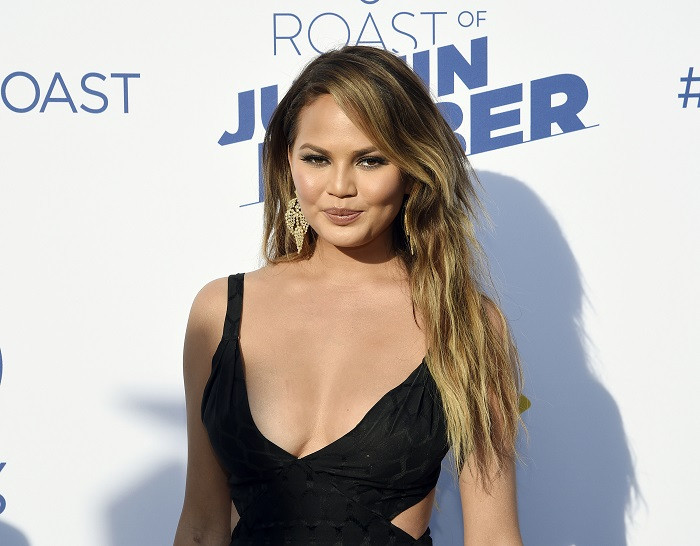 Pop star Rihanna was the first to rebel against Instagram's nudity policy but model Chrissy Teigen is following in her footsteps.
The Sports Illustrated model has been named one of the sexiest supermodels on social media by W magazine and stripped off for the publication's photo shoot, taken by Mert Alas and Marcus Piggott.
Ironically, Instagram did not appreciate the racy image and removed it from Teigen's account after she shared it with her 2.5 million followers.
Responding to the controversy, the 29-year-old promised fans her cleavage "will be back", tweeting:
The model later shared three alternative versions of the image, an oil painting and two pencil sketches, but Instagram also took those down.
In May 2014, a furious Rihanna temporarily shut down her Instagram account after the photo-sharing site removed the cover photo of Lui magazine on which she appeared topless.
Among the supermodels who made W magazine's top 10 list are Emily Ratajkowski, Joan Smalls, Irina Shayk, Barbara Palvin and Rosie Huntington-Whiteley.
In her accompanying interview, Teigen, who is married to singer John Legend, revealed that she prefers to wear as little clothing as possible on photo shoots.
She admitted: "The most uncomfortable I've ever been on set was having to model coats. I actually am better in less clothing."
Huntington-Whiteley agreed, telling the magazine: "When you're shooting nude, there's always a sense of empowerment."
Explaining the inspiration behind the social media angle of the list, W's fashion director Edward Enninful said: "With social media as their platform for expression, models captivate audiences in new ways, their power to seduce – fans and brands alike – stronger than ever.
"As we conceptualised this portfolio for our Pop issue, we wanted to explore this theme, commenting on the ideas of voyeurism, privacy, and censorship vs self-expression on social media."