Announced at the Build 2014 conference, Microsoft's new Live Lock Screen feature of Windows Phone 8.1 comes with a wide range of interesting lock screen themes, incorporating different visuals and animations.
Joe Belfiore, Microsoft corporate vice president and manager for Windows Phone, confirmed the availability of the Live lock screen app via Twitter last month.
The app's beta can be now downloaded from Windows Phone Store. Redmond is also making the app's APIs (application programming interfaces) available to selected developers.
The Live lock screen app allows developers to create interactive lock screens, which overlay the original Windows Phone lock screen.
Meanwhile, XDA Developers senior member -W_O_L_F- released an XAP for Interop-unlocked (jailbroken) devices, such as the Samsung ATIV S, which brings the first third-party Live lock screen app to Windows phones, reports WMPoweruser.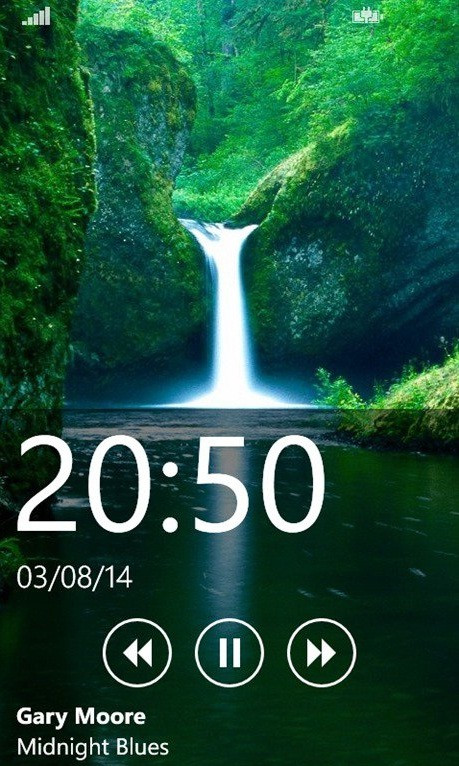 "Do you want to test first 3rd party custom lockscreen app? It doesn't have notifications support yet. ID_CAP_SHELL_DEVICE_LOCK_UI_API must be unlocked to install this app!" warns the developer. Below is the download link to lock screen app.
The unofficial app supports controlling music from the lock screen. As Microsoft's API uses Silverlight technology, official apps might not have access to the operating system's music controls.
Additionally, recognised developer, snickler has shared a version which works on Windows Phone 8.1 emulators. Head over to the development thread to know more about the lock screen app.
Download link for Windows Phone 8.1 emulator: LockScreenTest_Debug_x86.xap