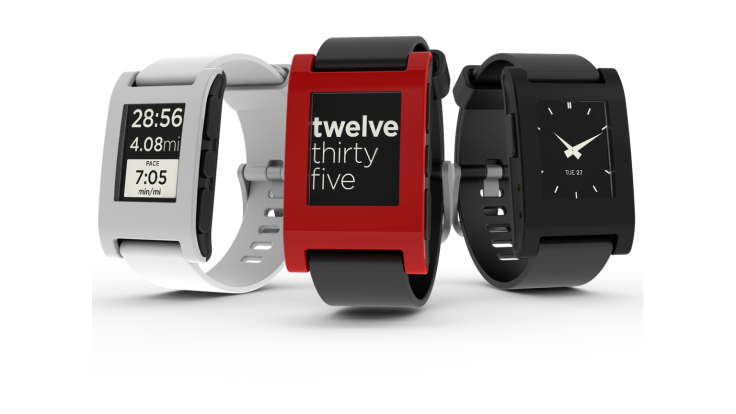 Wearable company Fitbit has revealed that its high-profile buyout of smartwatch start-up Pebble cost it $23m – just over half the estimate originally reported when news of the acquisition broke in December 2016.
The final figure emerged from Fitbit's earnings statement for Q4 2016. The statement revealed that Fitbit managed to acquire both Pebble and Vector Watch, another smartwatch startup, for roughly $38m (with the latter purchased for $15m), as opposed to $40m for Pebble alone, as had initially been thought.
The fitness tracker maker also re-affirmed that the purchase only covered Pebble "intellectual property and [personnel] talent", rather than hardware assets.
"With the recent acquisition of assets from Pebble, Vector Watch and Coin, we are taking action to position the company for long-term success," said Fitbit CEO James Park on an earnings call ahead of the San Francisco company's full earnings report.
The $23m sum shows the stark drop in fortune suffered by the former crowdfunding darling, which had raked in just over $43m in Kickstarter campaigns since the launch of the initial Pebble smartwatch in 2012.
The Californian start-up's last act was the launch of a campaign to fund a trio of wearables, the Pebble 2, Pebble Time 2 and Pebble Core. Despite pulling in $12.8m from backers on Kickstarter, the products never saw the light of day, with reports claiming that Pebble's debt and other financial obligations exceeded $40m.
Pebble reportedly rejected two other offers prior to Fitbit's takeover, from tech giant Intel and Japanese luxury watch maker Citizen. Both bids were shunned by former Pebble CEO, Eric Migicovsky, with Intel offering $70m in 2016 and Citizen allegedly tabling a staggering figure of $740m in 2015.
Pebble's untimely demise reflects a troubled market, with consumer demand for smartwatches and other wearables falling to staggeringly low levels in 2016, with overall sales dropping by 50% compared to 2015.
With a recent analyst report claiming that the Apple Watch now dominates half of the global smartwatch market, it is unsurprising to see competitors such as Fitbit considering new approaches. As well as job cuts impacting 6% of its global workforce, Fitbit also confirmed that it reduced its exit operating expenses by $200 million in 2016.
"Our ten-year history of building this category, coupled with our powerful brand and engaged global community gives us confidence we are making the right investments to support our vision and drive long-term success," said Park in the report released on 22 February.
"We will leverage our leadership position, recently acquired talent and IP, and the valuable data we collect to improve demand and continue to set the pace of innovation for the industry through more personalized experiences, deeper insights and guidance, expansion into new categories and deeper integration within the healthcare system."