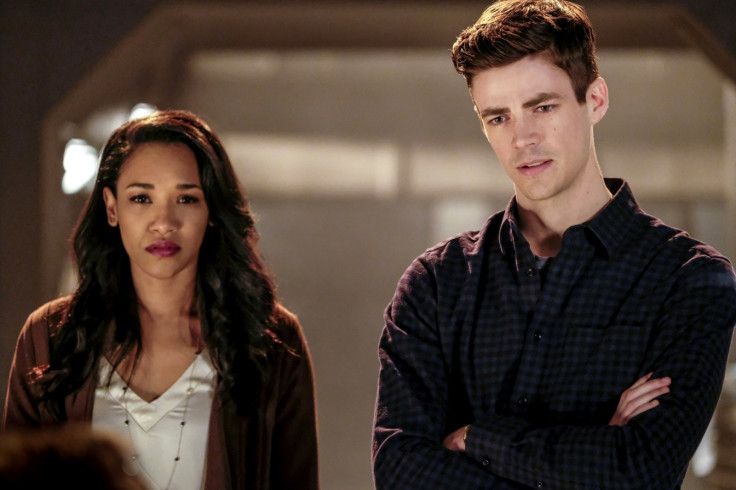 After spending the second half of The Flash season 3 looking for a way to save Iris West, Barry Allen watched his lady love die in the pre-finale episode that aired on Tuesday (16 May) on The CW Network.
In episode 22 titled, Infantino Street, Iris meets her fate as Savitar stabs her to death. Barry runs to hold his fiancee in his arms as we hear the video message she left for Barry play via voice-over.
Iris says her wedding vows in the message, "There is something that I need to say to you. I love you and If something happens I need you to hear this. I Iris Ann West take you Bartholomew Henry Allen to be my lawfully wedded husband."
Candice Patton, who plays Iris responded to her character's death by posting a shocked emoji on Twitter. Fans of the show have replied to Patton's tweet and shared their own views about Iris' fate on Twitter. One user wrote, "I am simply refusing to believe it...plain and simple #SaveIris" Another said, "You aren't dead right?? Because I literally am shaking!!! "
Another went as for to say that, "There's no flash without Iris West."
The much-awaited finale episode is titled Finish Line and is set to air on 23 May at 8pm EST. The promo teases a rather emotional conclusion to season 3 as the stage is set for a broken down Barry Allen's final confrontation with his evil doppelganger, Savitar.
The promo opens with Barry holding Iris' lifeless body and crying as Will Cookson's Alone In The Dark song plays in the background. The promo questions, "When hope dies. Can a hero survive?
In the next scene, we see Joe breaking down after witnessing his daughter' death in the hands of Savitar as scene shifts to HR, who looks shaken by the turn of events."Today I become a God," says Savitar. The promo ends with what looks like a demolished Star Labs as Barry, dressed in a black suit, looks at all the mess.
The official synopsis for episode 23 reads as follows:
"With nothing left to lose, Barry (Grant Gustin) takes on Savitar in an epic conclusion to season three."