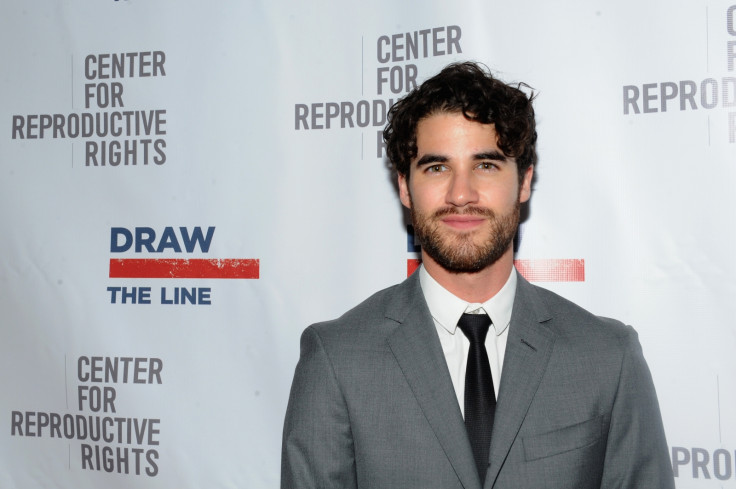 Darren Criss has been cast as villain Music Meister ahead of the two-part musical crossover between superhero series Supergirl and The Flash. The 29-year-old is set to reunite with his former Glee stars, Melissa Benoist and Grant Gustin, for the event.
From 2010 to 2015, Criss portrayed William McKinley High School student Blaine Anderson on the show, regularly appearing alongside Benoist, whose Marley Rose joined the school's glee club New Directions in 2012. Gustin had much more of a secondary role on the series' starring as Sebastian Smythe, a member of the Dalton Academy Warblers and former teammate of Blaine's in seven episodes.
In DC Comics, Music Meister's real identity has never been established, but he is a known adversary of Black Canary, Green Arrow, and Gorilla Grodd; all of whom have been seen in the occasional episode of The Flash. He has also come up against Batman many times in the original material.
His abilities include singing, dancing and... changing costume befitting different eras in music history at the drop of a hat. He can also manipulate sound, meaning that he can force his enemies to perform (and carry out dastardly tasks in the process) while under hypnosis... which neatly explains why Kara, Barry and the rest of the gang will be getting a little jazz-hands happy in the special...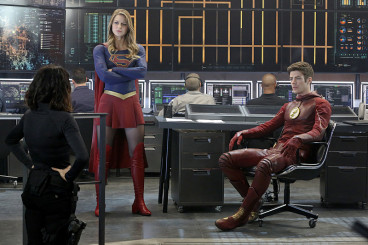 It seems safe to assume given the character and Criss' talents that Music Meister will have a song or two of his own in the episodes. Just last week, it was confirmed that Benoist, Gustin, Jesse L Martin (who plays Joe West), Victor Garber (as Dr Martin Stein), Carlos Valdes (Cisco Ramon), Jeremy Jordan (Winn Jones), and John Barrowman (Malcolm Merlyn) will also be performing, while David Harewood and Chris Wood, Supergirl's J'Onn Jonzz and Mon El, will make non-singing appearances.
The CW crossover event will kick off at the end of Supergirl's episode on Monday 20 March, with most of the action taking place in The Flash's hour-long outing the following day.
For more entertainment news follow A-List on Twitter @Alistinsider