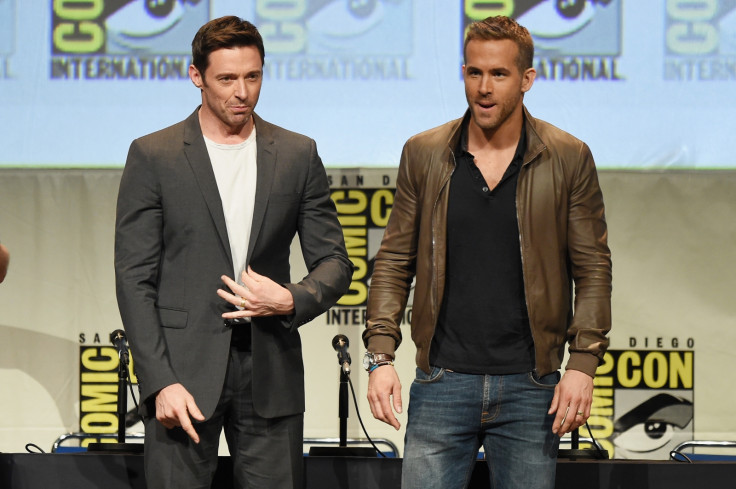 Ryan Reynolds has been singing Hugh Jackman's praises recently, even suggesting that'd he love to work with the Australian actor on a standalone movie about their respective Marvel Comics' characters Deadpool and Wolverine in the near future. But while those statements appeared more wishful-thinking than bona fide plans, fans have remained hopeful when it comes to a a crossover.
Now, a social media post depicting Reynolds, Jackman and Pierce Brosnan has sent the rumour mill into overdrive. The 40-year-old – who will reprise the role of titular hero Wade Wilson in the sequel – took to Instagram on Tuesday 17 January to share the photo, which he cryptically captioned "Wolvie. Bond. Wade." While it may just be coincidence that the trio of actors are hanging out, their 'hear no evil, speak no evil, see no evil' pose does make it seem like they are hiding a secret of some kind...
Knowing that 20th Century Fox are actively looking for an actor to play Cable in the upcoming follow-up (and that Jackman already has his own clawed Marvel Comics superhero to play), fans began speculating that Brosnan might be playing the new character in the future instalment. But seeing as nothing official has come from 20th Century Fox yet, we'll just have to wait and see whether the James Bond actor will actually be making an appearance.
For those unfamiliar with Marvel Comics, Cable is the time-travelling son of mutant Scott Summers aka Cyclops and Madelyne Pryor who journeys back into his own past to save mutant kind from the brink of extinction. Throughout his story line, he was closely associated with fellow mutant Domino, who went on to become both his friend and lover. Both characters have been announced to feature in Deadpool 2, with Ruby Rose, Sofia Boutella, Mary Elizabeth Winstead and more linked to the female role.
Directed by David Leitch and written by returning scribes Rhett Reese and Paul Wernick, Deadpool 2 is currently aiming to reach US cinemas on 2 March 2018.
For more entertainment news follow A-List on Twitter @Alistinsider