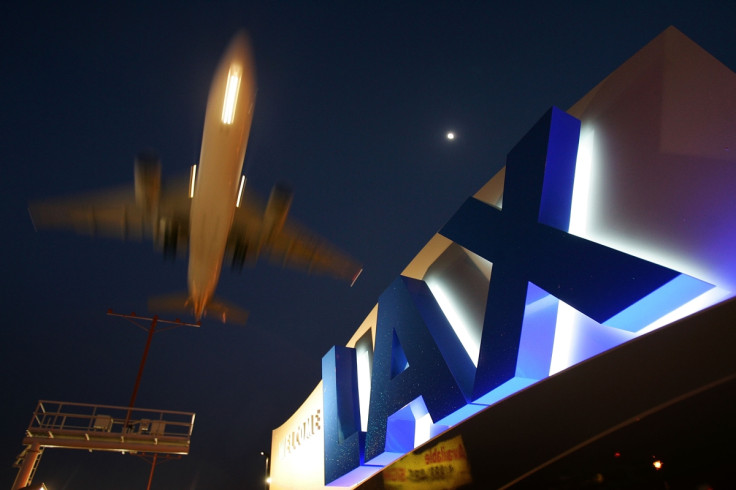 A female flight attendant for JetBlue who allegedly left behind 30kg of cocaine and her Gucci heels as she ran away from security at Los Angeles International Airport was arrested in New York on 23 March. The woman, identified as Marsha Gay Reynolds, surrendered to federal authorities at John F Kennedy International Airport.
Federal officials said it was not immediately clear how the 31-year-old was able to reach New York. Timothy Massino, spokesman for the Drug Enforcement Agency, told CNN that no additional information would be released as the investigation is ongoing.
According to CBS News, US Attorney's spokesman Thom Mrozek said that Reynolds, who is expected at federal court in Brooklyn on 24 March, is charged with cocaine possession with intent to distribute.
On 18 March, Reynolds arrived at a security checkpoint in Terminal 4 of LAX wearing jeans, heels and a black suit. She was carrying her "known crew member badge" at the time, an FBI affidavit revealed. TSA Officer Jamie Samuel said that when Reynolds was chosen at random for security screening, she became nervous and looked around before making a call on her mobile phone.
The affidavit revealed Reynolds spoke in a foreign language as she was taken to a secondary screening area. There, TSA Officer Charles James asked her for identification. "At this time, Reynolds dropped her carry-on luggage, removed her shoes and began to run away," the affidavit said. Reynolds then ran down an upward-moving escalator and out of the terminal. James said he did not pursue her because her luggage was his main concern.
LAX police discovered 11 packages of cocaine wrapped in green cellophane and labeled "BIG Ranch" in one of the bags left behind. The cocaine, which would be worth about $750,000 (£532,080) wholesale and as high as $3m in retail value in Los Angles, weighed slightly more than 30kg.
"Our nation's security depends on every individual with security clearances to honor the trust placed in them," said US Attorney Eileen M. Decker in a statement. "The defendant's conduct violated that trust and, in the process, exposed the public to a major narcotics transaction and the dangers inherent to such a transaction."
If convicted, Reynolds could face up to life in federal prison.