Directed by Stephen Frears, the film-maker behind such biopics such as The Queen, The Program and Philomena, touching comedy drama Florence Foster Jenkins tells the real-life story of a wealthy New York City socialite who adored all things musical and wanted nothing more than to be an opera singerwho could captivate a room full of people. Unfortunately for her, she wasn't naturally gifted when it came to her voice. Not that her manager ever let anyone find out however...
Founder and funder of The Verdi Club in NYC, Foster Jenkins gets immense joy from bringing music to members of her esteemed establishment. But having been away from the stage for so long and feeling particularly inspired after attending a concert given by soprano Lily Pons, she decides to take up singing lessons once again and finds herself a budding accompanist piano-player.
With the somewhat misplaced encouragement of her vocal coach, Jenkins begins organising live shows for her to perform at but in order to keep up the façade that she is in fact a good singer, her husband-turned-manager St Clair Bayfield monitors who gets into the concerts from reporters to general "music-lovers", ensuring that no one will say a bad word against her when it's all over.
But when Bayfield goes away for a weekend, Jenkins takes it upon herself to arrange a concert at the world-famous Carnegie Hall with multiple tickets given away to the armed forces in thanks for their services to the country. Will they be able to keep the "mockers and scoffers" away long enough to keep Jenkins' feelings from being hurt or will her ambitions of continuing her music career come crashing down?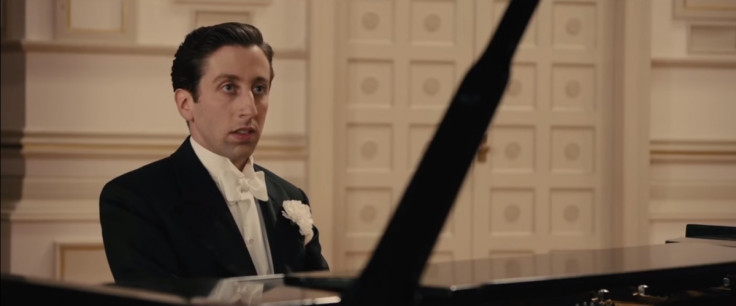 Our verdict
When news first emerged that this film was being made, many people were understandably worried about which kind of tone it would adopt; concerned that if it became an all-out comedy it would make an unfair mockery of the late Jenkins and her attempts at fulfilling her dreams of being an opera performer. Fortunately, Frears presents a picture that while humorous, focuses on the idea of pursuing one's dreams and that blind sense of childlike whimsy that enables you to do things you wouldn't normally do.
Grounding the humanity of the story is Streep, who as expected, is the movie's unquestionable highlight. The Oscar-winner presents a wonderfully likeable and inspiring character who could have so easily come across caricature-like or, worse, rather egotistical and vulgar given that she often used her wealth in order to get her way. But that is not the case and you leave the cinema thinking nothing of the sort of Jenkins thanks to Nicholas Martin's intelligent screenplay combined with Streep's warm portrayal.
Instead, you simply understand that she was a woman who had fervent passions in life and wanted to immerse herself in them, often generously helping people such as pianist McMoon along the way in their musical careers too. Despite paying her way through life, you can see how generous she was and there's something unique and moving in the fact that Jenkins didn't want to perform because she wanted fame, she did so because she believed "music mattered".
While not quite as multifaceted, Grant plays his usual nice guy role well here and it's doubly nice to see him as someone other than a love interest for once, despite him being the husband of the protagonist. Indeed, the couple are married but have an unwritten understanding that their love is more of a friendship than a romantic connection and never once does he stay the night.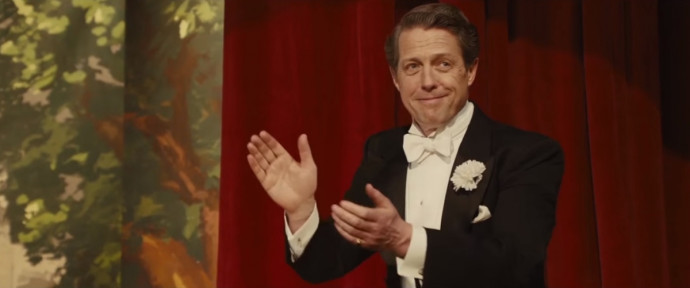 Occasionally, it's hinted at as to why he's so "devoted" to Jenkins, with characters reminding him how "spoiled" he is by her and him reminding his girlfriend – a sadly underused Rebecca Ferguson – that Jenkins is the one that keeps the roof over their heads. However, it never quite explains how their relationship came to be and why he in particular is so invested. A missing link which can't help but leave an obvious hole in the otherwise polished narrative.
Upon reading the synopsis, one might assume that Bayfield was purely riding on the coat-tails of Jenkins' esteem and handouts in order to live a comfortable life but he too is not how he sounds, with Grant presenting a completely moral, caring nature that we've not really seen from him on screen before.
Surprisingly unpretentious given both the era in which it is set and the world of classical music in which it resides, the story is fairly simple but well-rounded, never attempting to squeeze too much in. However, it's evident throughout that the film could have done with a few jokes thrown in that weren't solely about Jenkins' vocal abilities. As the film goes on, the same gag unfortunately becomes a little one-note (pun fully intended). While it is genuinely funny to begin with, seeing Streep squawk about a lavishly-decorated room for the umpteenth time doesn't quite possess the same comedic prowess as the first time you see her character try to hold a tune.
Frears just about skirts around this problem by switching the tone of the movie significantly towards the final part, utilising his talented cast and tapping into audiences' emotional wavelengths in certain scenes rather than trying to reach their funny bones. Subsequently, Florence Foster Jenkins becomes much more than just a comedy and transforms into an uplifting drama about not giving a damn about what anyone else thinks, the inoffensive nature of a true little white lie and having the courage to do what makes you happy.
For more entertainment news follow A-List on Twitter @Alistinsider