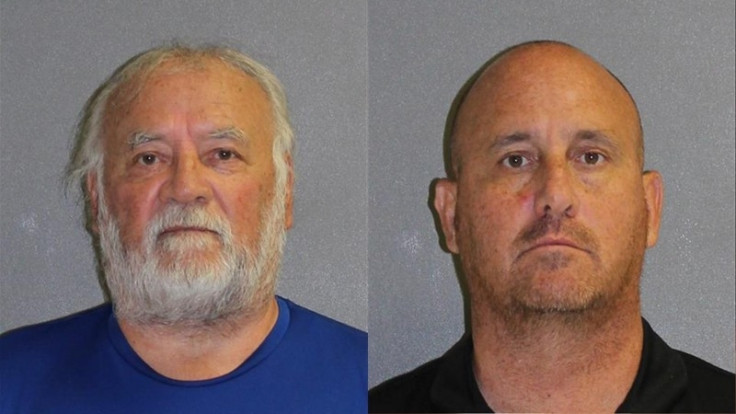 A father and son in Florida are facing sexual battery and lewd or lascivious molestation charges for allegedly molesting two girls for years, authorities said.
According to the Volusia County Sheriff's Office, 69-year-old Leslie Ross Sr and 47-year-old Leslie Ross Jr of DeLand began abusing the girls in 2006 when they were just three and five years old. The girls are now 11 and 13 respectively, the Palm Beach Post reported.
In February, investigators began to look into allegations made by the girls' mother to the sheriff's office. The two girls provided details to investigators of a sustained pattern of abuse by the two men, according to a statement from the sheriff's office.
Ross Sr had previously been investigated for sexual battery of one of the victims in 2006, after the then two-year-old told her mother he touched her. The sheriff's office said that a similar report was made a year later to the Florida Department of Children and Families.
Though the sheriff's office filed an affidavit with the State Attorney's Office charging Ross Sr with sexual battery, the case was unable to be prosecuted, the statement said.
Meanwhile, Ross Jr was also previously investigated in 2006 for an alleged relationship with a student at Taylor Middle-High School in Pierson, where he had been a teacher since 1997. He resigned, his certification was revoked and he was banned from working in the Volusia County School District.
The two men turned themselves in at the Volusia County Jail on Friday (25 August). Sheriff's Office spokesman Andrew Gang told the Orlando Sentinel that the men are being held without bail.