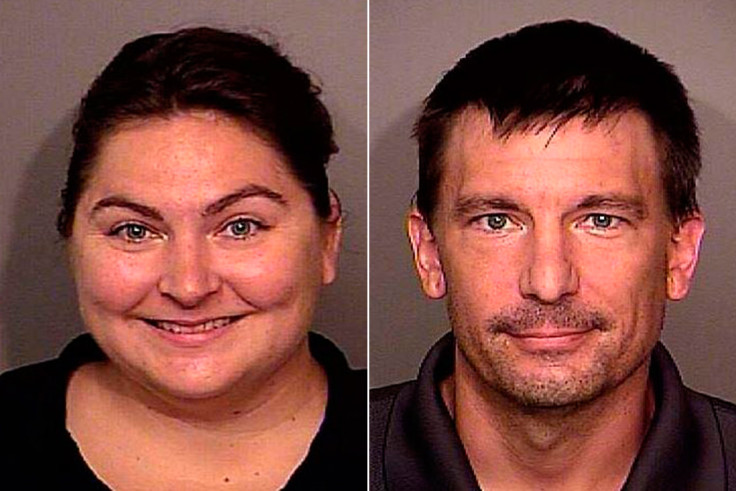 A Florida official was arrested after she was found to be squatting in a dead woman's home. Kissimmee pro tem Mayor Sara Shaw and her boyfriend Peter Sendtko were charged with grand theft and fraudulent use of a deceased person's personal identification, following a year-long investigation by the Florida Department of Law Enforcement (FDLE).
Shaw is accused to living in a dead woman's home and using the woman's bank account to pay for utilities, according to WESH2. The official neither owned or had permission to live in the home owned by Carol Woosley. According to the Orlando Sentinel, Sendtko is also charged with dealing in stolen property.
The couple allegedly moved into Woosley's home in 2014, three years after she died, the FDLE said. According to investigators, the pair stole nearly $5,000 (£3,841) from Woosley and also sold her vehicle to Sendtko's mother for $500 (£384).
The Orlando Sentinel reported that Kissimmee police began investigating the couple in September 2015 after the FDLE received an anonymous tip about their squatting in Woosley's home. The utilities, which amounted to more than $4,600 (£3,534), were paid automatically from the deceased woman's account.
"In April 2014, the couple moved into the residence without permission and filed an adverse possession without color of title with Osceola County Property Appraisers in an attempt to establish ownership of [the woman's] residence," the FDLE said in a statement.
According to the FDLE, Sendtko said he had paid $3,786 (£2,908) in past-due property taxes for the home.
Shaw ran for Florida House District 43 in August 2016 in the Democratic primary but came last in a three-way race, the Sentinel reported. Her City Commission term is set to expire in November.
The 36-year-old and her 42-year-old boyfriend are being held at the Osceola County jail. It is unclear if Shaw or Sendtko are being represented by a lawyer, reported the Associated Press.