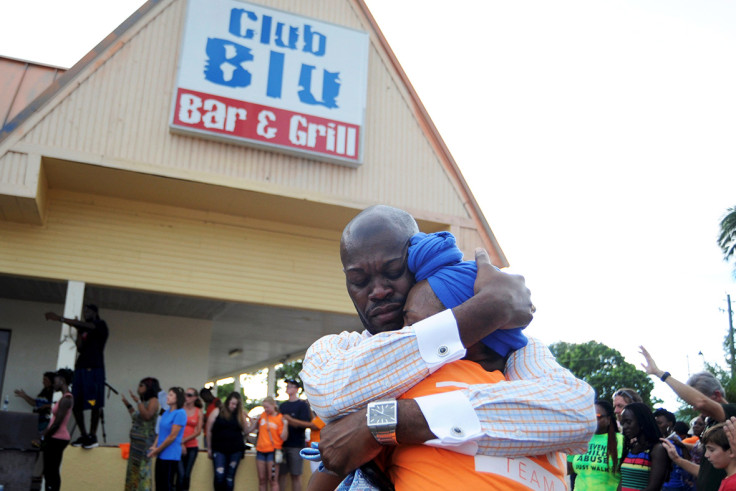 Mourners for the two teenagers killed in a mass shooting outside Club Blu in Florida have laid flowers and tributes to the two young men at the scene of the attack.
Popular 14-year-old Sean Archilles and high school basketball star Stefan Strawder, 18, were fatally shot in the incident in Fort Myers, where gunfire rang out just after 1am local time on 25 July at the end of a teenage disco, as parents arrived to collect their children.
Teddy bears, cards, flowers and candles were laid on the ground where the young men were attacked, along with 17 others who suffered injuries ranging from minor to life-threatening wounds.
Onlooker Juan Santibanez described the moment parents at the scene attempted to protect their children, picking the injured up from the floor.
Arriving back from a holiday in Orlando, he told News Press: "As soon as I heard the shooting, my wife and kids were coming out, and we hit the floor," Santibanez said. "My wife started panicking. I just put them on the floor and got on top of them.
"All you heard was just screaming and crying, just people in pain. It happened right in front of the parents. The parents were picking up their kids."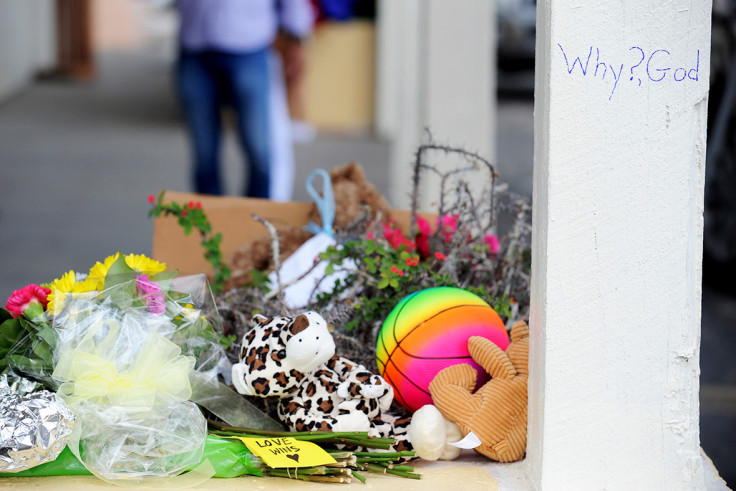 Many of the parents whose children escaped the incident left condolences for those who had lost their children, with a multi-coloured basketball among the memorabilia left to remember those killed. A prayer vigil was held outside the club, with some of those in attendance friends of the young men who had been killed or others who were injured.
Scenes from outside Club Blu showed people consoling one another as they laid tributes to the dead. The club said in a statement on its Facebook page: "We are deeply sorry for all involved. We tried to give the teens WHAT WE THOUGHT WAS A SAFE PLACE TO HAVE A GOOD TIME. Ages 12-17.
"There was armed security as well as full security, inside and out. As the club was closing and parents were picking their children up..... that's when all this took place. There was nothing more we could of [sic] done as you see it was not kids at the party that did this despicable act. Our condolences to all parties involved."
Police have held three people in connection with the incident and are searching for other persons of interest. They confirmed the attack was not terrorism-related.