A teenage basketball star was named as one of the victims of the mass shooting that took place outside a disco at Club Blu in Florida.
The boy, who was named on social media and by local press as Stefan Strawder, 18, had been out with his friends to the Fort Myers club at a teenage disco night for young people, when gunfire rang out in the car park just after 1am local time on 25 July.
Strawder was a talented basketball player who was a student at Lehigh Senior School in Fort Myers, also playing for their basketball team, according to his Facebook page. One friend went so far as to say: "He was doing things at the age of 10 that Steph Curry couldn't do til he was an adult".
Tributes have poured in on social media for the popular teenager, who was described by his friends as a boy who was 'always smiling' and had 'morals, character and smarts'. It is thought he had dreams of playing professional basketball.
He was taken to hospital after being shot, but died from his injuries. In a tragic post written just hours before the shooting took place, he wrote on Facebook: "I'm thinking about going to this party, who all going?"
One other person was fatally shot in the attack, and at least 15 others were injured in the shooting and taken to the nearby Lee Memorial Hospital.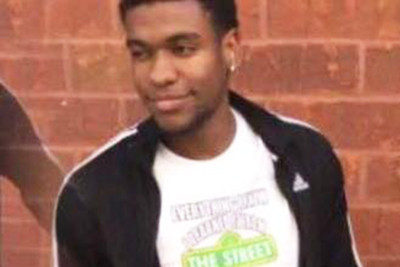 Young people fled the area in an attempt to escape the bullets during the attack, with the mother of one teenage girl at the scene telling Fox4Now that her daughter fled from the gunman and hid behind cars to avoid bullets.
"I just thank God my daughter is ok because she could have been shot. Her dodging bullets and running dropping between cars – it's ridiculous that these kids have to go through this, they can't enjoy themselves because you have other people that have criminal, sadistic minds and they just want to terrorise things. I'm just glad she's ok," Syreeta Gary said, adding that her daughter's friend had been shot in the legs as the pair ran away.
Some of the fifteen or more people injured in the attack are believed to be in a critical condition, while others are being treated for more minor injuries.
The club said in a statement on its Facebook page: "We are deeply sorry for all involved. We tried to give the teens WHAT WE THOUGHT WAS A SAFE PLACE TO HAVE A GOOD TIME. Ages 12-17.
"There was armed security as well as full security,inside and out. As the club was closing and parents were picking their children up.....that's when all this took place. There was nothing more we could of done az you see it was not kids at the party that did this despicable act. Our condolences to all parties involved."
After shots were fired outside Club Blu, houses were shot at from a vehicle driving along the street – and at a third location – although police have yet to confirm the three incidents were connected.
Three people have been detained in connection with the attack, while police are said to be searching for other people of interest.