Some of UK's top model agencies had allegedly colluded instead of competing with each other, to fix prices for customers, the Competition and Markets Authority (CMA) has said. This means, customers such as retailers and fashion brands had to shell out more money than otherwise for models.
The government regulator responsible for strengthening business competition and preventing anti-competitive activities said that the agencies involved in the alleged conspiracy were, FM Models, Models 1, Premier, Storm and Viva. CMA also alleged that between April 2013 and March 2015, these agencies not only agreed to exchange competition and sensitive information such as future prices, but they also adopted a common approach to pricing, in certain cases.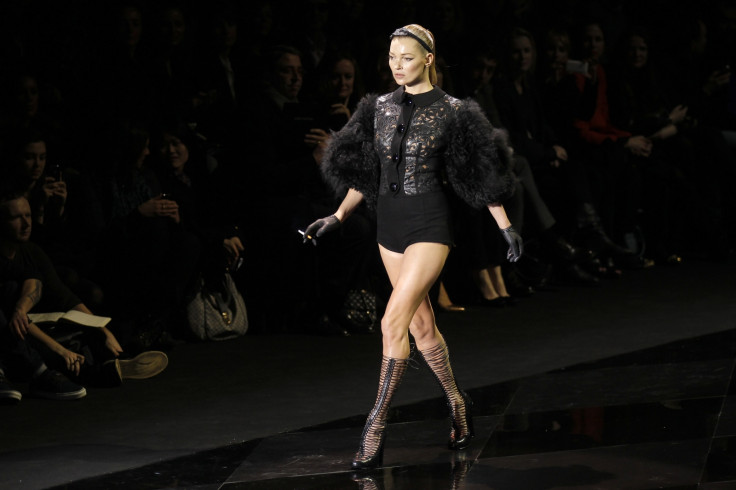 These allegations follow an investigation the CMA had initiated into the same in March 2015. It had then reportedly raided the offices of these agencies apart from interviewing their staff. It had even seized hard drives and files stored on computers of these agencies, according to the Guardian.
Stephen Blake, senior director at CMA's Cartels and Criminal group said, "The allegations concern prices charged to a range of customers, including high street chains, online fashion retailers and consumer goods brands. The CMA alleges that these five model agencies sought to achieve higher prices in negotiations with their customers by colluding instead of competing."
Apparently, these five agencies used the Association of Model Agents (AMA) – the trade association of the UK model industry – as a vehicle to run the alleged conspiracy at a time when the association was controlled by representatives from their agencies.
The CMA said that regular "AMA alerts" were issued to make these agencies reject prices offered by customers and bargain for higher payments. The agencies involved are considered the pinnacle of the British modeling industry, considering they launched or represent some of the top models in the world. For instance, while Premier was the agency to launch Naomi Campbell, Storm discovered Kate Moss and Cara Delevingne, while Models 1 is a representative of Sophie Dahl and Yasmin Le Bon.
However, CMA added that these allegations were just provisional. It stressed that it would consider statements from these agencies and the AMA before concluding they had broken the law.