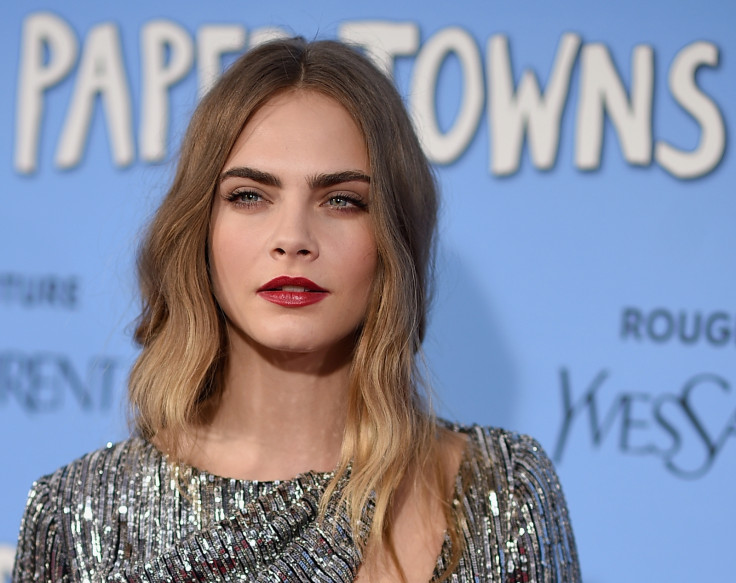 She has been candid about the dark side of the fashion business and now Cara Delevingne has opened up about her own personal struggles. Making a triumphant return to modelling with her Saint Laurent campaign, the 23-year-old beauty has revealed she suffers from depression.
Setting the record straight on rumours that she had quit the runaway in a string, she tweeted that she had battled with 'self-hatred'. "Can we just set the record straight.I never said I was quitting modelling. I do not blame the fashion industry for anything," she told her five million followers."I suffer from depression and was a model during a particularly rough patch of self hatred."
Delevingne, who is one of the most sought-after models in the industry and has fronted campaigns for brands including Burberry, Chanel and Topshop, added that she was "so lucky for the work I get to do but I used to work to try and escape and just ended up completely exhausting myself".
"I am focusing on filming and trying to learn how to not pick apart my every flaw,' she concluded. 'I am really good at that. Okay.... Rant over. Just wanted to clarify and word vomit a little..."
Following the unveiling of her campaign with fashion house Saint Laurent, in which she strikes an alluring pose in a glamorous black and white ad, she tweeted: "I never quit." She is the face of the brand's La Collection De Paris couture collection.
In May 2015, the British star confessed that her road to success had been far from smooth. "It's horrible living in a world where I'll get a call from someone saying, so-and-so says you were partying a lot and you were looking this way and you need to lose weight," she said. "It makes me so angry. If you don't want to hire me, don't hire me."
"I was like an animal in a cage. I didn't know where the camera was, and I would just move around."
The style icon had previously admitted that her passion has always been for the big screen and not the runway. She made a cameo in Zoolander 2 and also starred in fantasy film Pan. "I've always wanted to be an actress, more than anything in the world. Modelling was never a passion of mine," she told People magazine. "[Modelling] wasn't something that made my heart beat and built a fire inside of me".
If you or someone you know is suffering from depression, please contact a free support service at Mind.org.uk or call 0300 123 3393. Call charges apply.