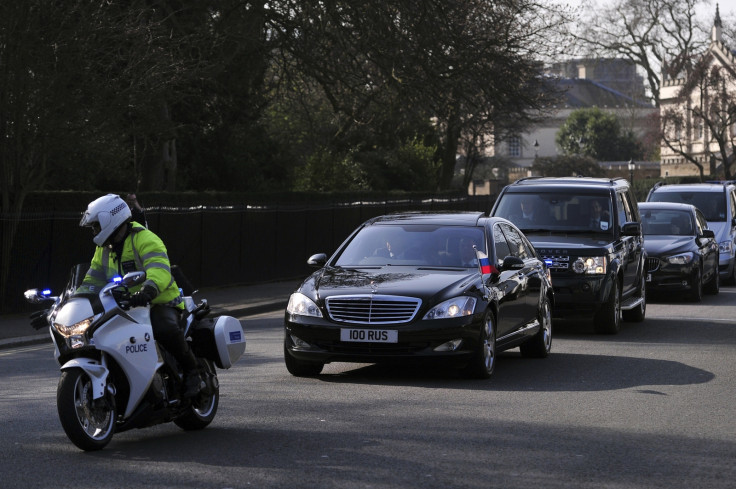 Taking and showing indecent images of children, human trafficking and driving under the influence of alcohol are just some of what the Foreign Office has called "serious and significant offences" allegedly committed by people granted diplomatic immunity in the UK in 2015.
Among the 11 serious offences allegedly committed by those given diplomatic protection by the Met Police and other law enforcers, are two Saudi nationals, one accused of "human trafficking; slavery or servitude/forced or compulsory labour" and another of "taking an indecent photograph/pseudo-photograph of a child".
A Mexican diplomat has been accused of "causing a child aged 13 to 15 to watch or look at an image of sexual activity", and a diplomat of Gabon was accused of "human Trafficking into the UK for the purposes of exploitation, specifically domestic servitude".
A majority of the offences were driving-related, with diplomats from China, US and Kazakhstan accused of drink driving, one from Nigeria who allegedly drove without insurance or an MOT, and two diplomats from St Lucia and Commonwealth Secretariat accused of driving or permitting the driving of a vehicle without insurance.
Diplomatic immunity, which was signed under the 1961 Vienna Convention on Diplomatic Relations, gives a country's representative the right to escape lawsuits or prosecution in another country. It is used to ensure diplomats cannot be prosecuted for committing offences not recognised in their home country and be protected from prosecution for political reasons.
The Foreign Office said the number of people who were entitled to diplomatic immunity in 2015 was 22,500, so the number of alleged serious crimes committed by members of the diplomatic community in the UK is "proportionately low".
Foreign secretary Boris Johnson said: "Under the Vienna Convention on Diplomatic Relations 1961, those entitled to immunity are expected to obey the law. The Foreign Office does not tolerate foreign diplomats breaking the law.
"We take all allegations of illegal activity seriously. When instances of alleged criminal conduct are brought to our attention by the police, we ask the relevant foreign government to waive diplomatic immunity where appropriate. For the most serious offences, and when a relevant waiver has not been granted, we seek the immediate withdrawal of the diplomat."
Elsewhere, the Foreign Office that the UK was owned more than £477,000 ($628,000) in parking fines by those undertaking diplomatic immunity in 2015, with around £161, 328 paid so far. The US also owes the UK more than £10m in unpaid Congestion Charge debt incurred by diplomatic missions and international organisations in London since its introduction in February 2003 up to 31 December 2015.