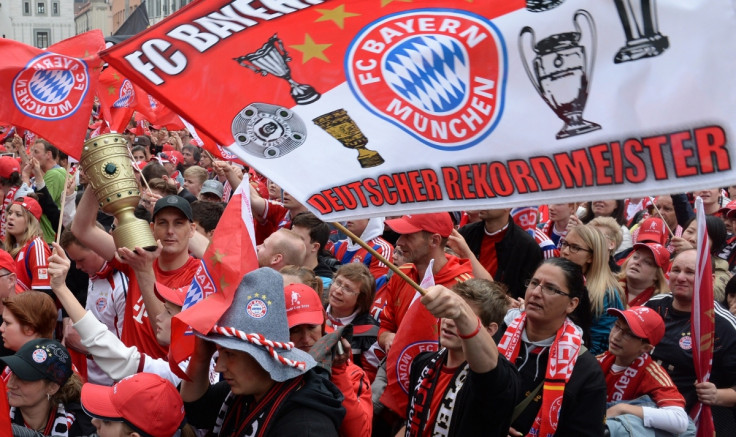 A former bank robber is accused of trying to extort millions of euros in cash and diamonds from German football club Bayern Munich. The man, who was once known as 'the Broomstick Robber' in his 1990s heyday, is alleged to have sent threatening letters outlining bomb and drone attacks.
Bayern Munich are currently top of the Bundesliga and are half way through a two-legged champions league tie with Italian-club Juventus. He is accused of sending two letters which police claim demanded €1m in cash and another €2m in diamonds.
According to German officials, a 63-year-old man was arrested in Munich on 22 February. He has since appeared before a judge in the German city.
Police have revealed that the former criminal was previously handed a 13-year prison sentence for 17 counts of bank robbery that earned him millions in illicit cash. He earned his unique nickname after taking hostages and locking bank doors with a broomstick.
German media has said the legendary football club has not released a statement as they surrendered a two-nil lead to Juventus to draw 2-2 in the last 16 of the Champions League on 23 February. The Bundesliga front-runners overwhelmed their Serie A counterparts in Turin in the first half but conceded two goals to secure a first leg draw.
In neighbouring Switzerland customers of sex clubs and brothels have been targeted by a blackmail campaign that threatens to reveal photos of them. The anonymous threat includes a demand for 1,999 francs (£1,413) to be paid within five days, or risk having the images leaked online.
The money is being demanded in Bitcoin currency and the threatening letter warns sex club clients that their blackmailers have been watching them. The anonymous letter allegedly stated: "We know what you've done, who with, how long for and for what price. But you know that too! We hope that you haven't forgotten; if so we can refresh your memory with some photos."