Former Oklahoma policeman Daniel Holtzclaw sentenced to 263 years for rape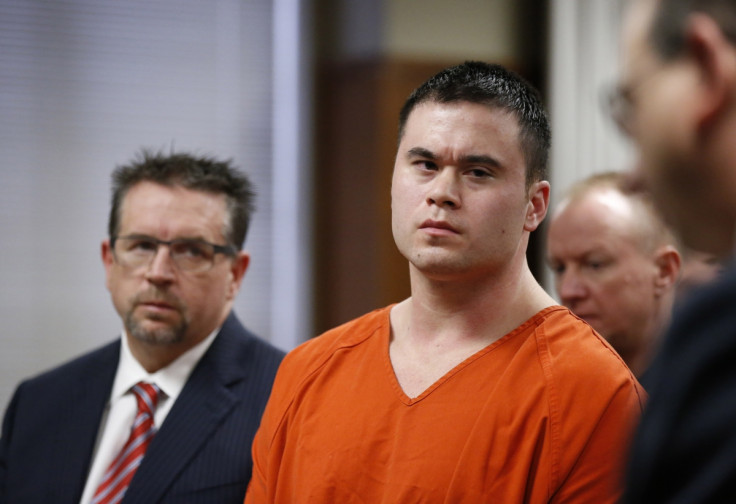 A month after being convicted of rape and other charges against multiple African American women, former Oklahoma City police officer Daniel Holtzclaw was sentenced to 263 years prison.
At the sentencing which was held on 21 January the judge read out details of the jail term, which was recommended by a jury and is the maximum punishment allowable.
In December, Holtzclaw was convicted on 18 of 36 counts of rape, sexual battery, forcible oral sodomy, and other crimes against 13 black women who came forward to testify against him.
Prosecutors said that the ex-police officer would prey on black women from the poorer sections of the Oklahoma area that was part of his beat. During his trial his lawyer Scott Adams continued to insist that Holtzclaw was simply trying to get women he encountered off drugs and out of prostitution.
"All the women were victims, from the 17-year-old teenager to the 57-year-old grandmother. This is a statement for 400 years of racism, oppression and sexual assault of black women; a statement of victory not only for the 'OKC 13,' but for so many unknown women," attorney Benjamin Crump, who represented some of the families, said in a statement.
The 29-year-old used his position as a law enforcement official to keep his victims from reporting the attacks and many testified to being afraid that their cases would not be taken seriously.
One victim, 24-year-old Shandegreon "Sade" Hill, was raped while handcuffed to a hospital bed while undergoing a detox after being arrested for intoxication. "I just didn't know what to think. I am in his custody because whatever he tells me in my mind I just did it. As far as I know I could wind up dead in the hospital saying I was overdosed," she told CNN.
Jannie Ligons, a grandmother of 12, who was made to perform oral sex on Holtzclaw, said in her interview, "I thought he was going to kill me because I had seen his face and could tell on him and he was an officer and had to know he wasn't supposed to do this."
It was Ligons' report that kick-started the investigation against Holtzclaw and led to the discovery of his pattern of assault.
© Copyright IBTimes 2023. All rights reserved.