Former Rockstar music director explains how GTA radio soundtracks are put together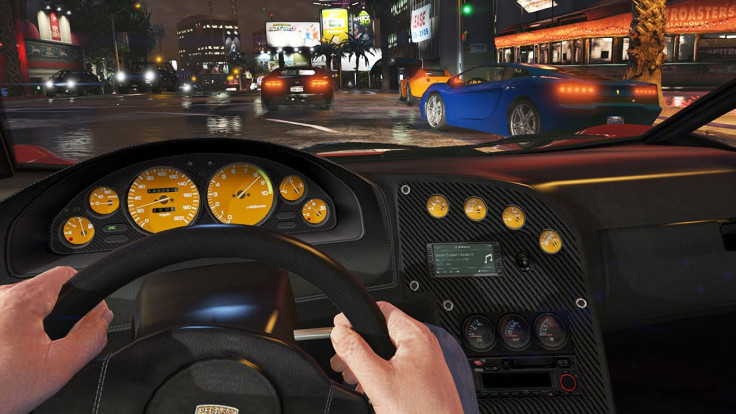 Grand Theft Auto owes a lot of its enormous success to its expansive soundtracks and the roster of radio stations that make simply driving around adhering to the law one of the series' greatest charms.
Craig Connors is the man responsible for the evolution of GTA's soundtracks, working as Rockstar's music director since the first game in 1997. Since then he has worked on the inclusion of real-world tracks in GTA 3 and throughout the series' huge boom in popularity leading to 2013's GTA 5.
Connors has since left Rockstar, and in the latest issue of GamesTM (#158) has given an in-depth and thoroughly entertaining interview in which he talks about his work to date, his work to come and the process of creating a GTA soundtrack.
"The first stage in the process would always be to identify the style of each station. We would always have a few tracks that would be definite keepers, so would just build on that. We would add, remove, snog marry and avoid tracks right up until the very last minute, literally the day before the final submission – it was pretty exciting.
"We'd always go to huge lengths to make a station as authentic as possible by really researching the genre, respecting it and getting advice from people in the know. Most of the people who we got advice from would be a star in that genre – they'd usually end up being the DJ for that station.
"Once the station was refined, Sam [Houser – Rockstar co-founder and President] would name it himself, then the DJ and indents were recorded and that's what brought it all together. When that was complete I'd begin the mastering process.
"This would always be a mammoth task as the main job was to make all of the radio sound consistent (like master a compilation album but x 30 with lots of different styles of music) at the same time each station needed to maintain its authenticity. In real world radio every station sounds unique depending on budget, profile and audience numbers. I would obsess over this and try to recreate the real world radio sound in our game."
Connors also spoke about the game he had must fun working on – Vice City, who which he and Rockstar were heavily praised for the soundtrack they assembled.
"It was so exciting researching the soundtrack and hearing all those amazing 80s tracks that I'd grown up listening to actually getting cleared/licensed to appear in our game... We really felt like we were the dog's bollocks! At the time it was still a very small development team – it was a close-knit vide in a tiny studio – the energy and excitement after the success of GTA 3 was amazing.
"We managed to deliver VC in just nine months, from start to finish – and about eight of those were spent in the pub, legless most nights, designing the game. Happy days!"
In his time at Rockstar Connors also produced the soundtracks to Red Dead Redemption, Manhunt and other Rockstar favourites.
The full interview – which also includes interviews with GTA musician and vocalist Julie Wemyss and former Rockstar senior sound designer Will Moron about working with Connors – is well worth a read is in the latest issue of GamesTM.
© Copyright IBTimes 2023. All rights reserved.