Visceral's Star Wars game to be set during new trilogy of films?
GamesTM suggests story may be set following original trilogy.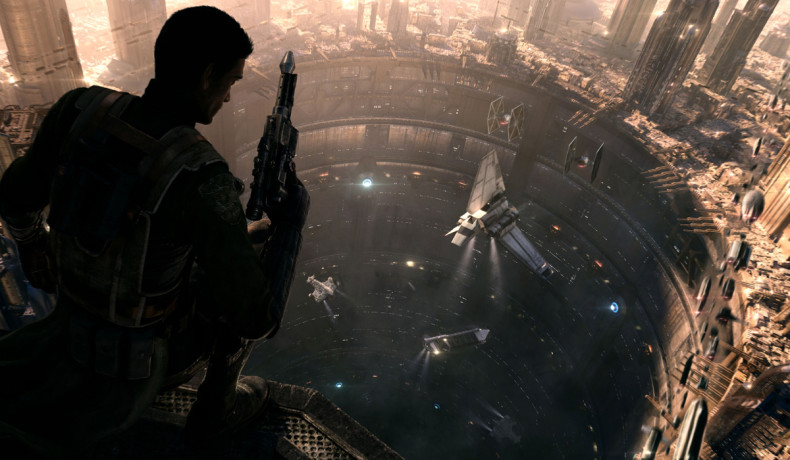 Since the demise of LucasArts and the handing over of the Star Wars license to EA, we've known about three projects that will be born out of the new partnership – DICE's Star Wars Battlefront revival, Bioware's RPG and another game from Visceral.
Visceral Games are currently gearing up for the release of Battlefield: Hardline, their first foray into DICE's shooter franchise, but following the game's release attentions will turn to the Dead Space studio's return to science fiction.
The latest issue (#158) of GamesTM includes a lengthy cover story about Hardline in which there is a sidebar summarising all we know so far about Visceral's journey to the galaxy far far away.
Citing "various interviews and what we've managed to pick up on our own worldly adventures" they include the assumptions that it will be a third person shooter built in the Frostbite engine, and that it will tell its own story separate from any other film.
These were also confirmed by Visceral's Steve Papoutis, who said: "Getting the opportunity to work an IP as cool as Star Wars is really exciting to all of us here, but what's more exciting working that closely with the licensor is that they're really interesting in leaning into our expertise from a game development perspective."
The final entry on the sidebar teases that the game might be set during the new trilogy of Star Wars films which begins later this year with JJ Abrams' Star Wars: Episode VII – The Force Awakens.
GamesTM states that setting the game before Episode IV - A New Hope "wouldn't make too much sense" (for whatever reason we're not sure) and instead says that "it'd make sense for Visceral to set its project in the new Star Wars universe."
If true this would be big news, and hasn't yet been mentioned in any interviews – so could we assume it's something learned from their trip to Visceral's base in California?
The sidebar also mentions Boba Fett and Yoda movies in reference to the planned spin-offs. While it has been assumed that these characters, as well as Han Solo, will be the focal points of these new movies (starting with Gareth Edwards' in 2016) no official word has yet been given.
Former Naughty Dog writer and director Amy Hennig, who played a major role in their Uncharted series, joined Visceral to work on the project as Creative Director. Her experience in third person shooters also bolsters the assumptions that Visceral's game will be third person.
No firm details have yet been revealed about the new game. If we are to hear anything this year then something during EA's E3 press conference is the likeliest scenario.