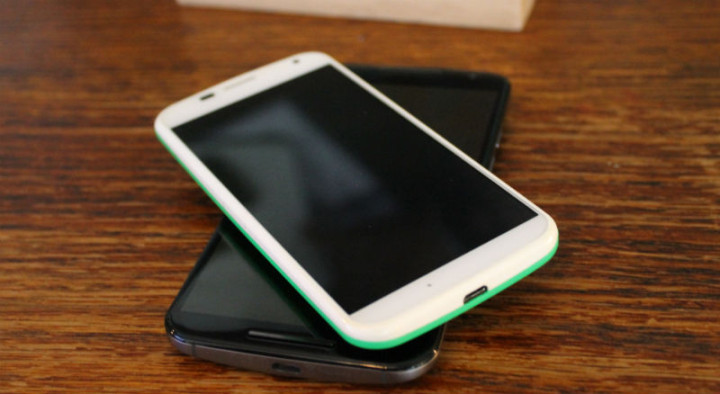 After several rumours and leaks, the successor of the Moto X, which is also being called the 'Moto X', is finally here. Here are five amazing features about the new phone that you should care about because there's more to a phone than a Snapdragon 801 processor and a 13 megapixel camera.
Four Microphones
Motorola is boasting that there are four microphones on the Moto X and that this happens to be the first Android phone to achieve this feat. Should you care? Absolutely.
This should help the phone deliver crystal-clear voice calls even in noisy environments. The setup also allows Moto Voice to better understand your spoken input.
External Antenna with Dynamic Tuning
According to PhoneArena, who have personally tested this new innovation, Motorola has added an external antenna with dynamic tuning that will provide far better reception. This addition detects how you're holding the phone and decides which part of the antenna to use.
"From what we saw, you definitely want it, as the improvements in power routed to the antenna (and thus, reception) were over 500%", said PhoneArena.
Aluminum Frame
If you're going to pay a premium price for a smartphone, then you should expect it to feel like a premium device. In this spirit, the Moto X features not only high-end specs, but also a solid build. The company has changed the plastic-ky frame of the old Moto X with an aluminium one for the new X and this makes it worthy of its hefty price tag.
Front Facing Speakers
Have a peak at the Moto X and you'll notice that it's got a pair of front-facing speakers. Given that the Moto G has stereo speakers, these are bound to be the same as well. This feature should allow for better sound and call quality overall.