France anti-Semitic rape and robbery: 'Jews keep money at home, not in the bank' taunted attackers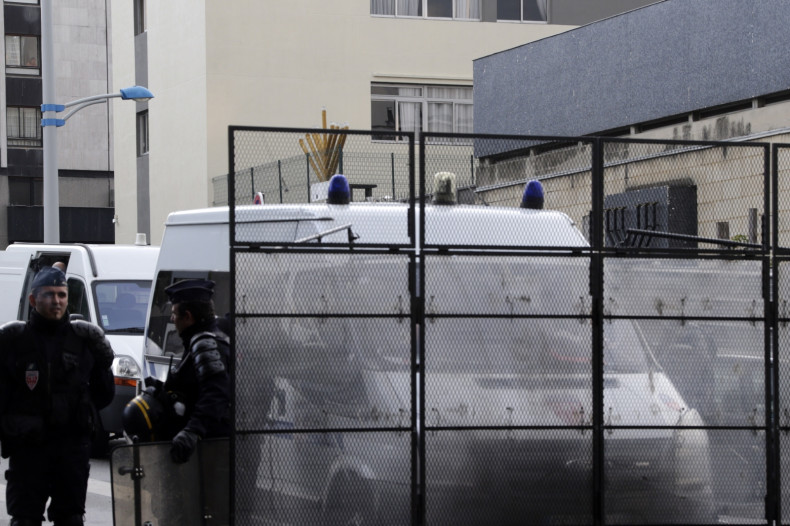 France is again facing reports of growing anti-Semitism, after armed robbers attacked a young Jewish couple, raping the woman, in their home near Paris because of their religion.
Government ministers scrambled to condemn the heinous attack in the suburb of Creteil, after police confirmed its anti-Semitic nature.
"The horror of Creteil is the disgusting demonstration that the fight against anti-Semitism is an everyday battle. Support to the family," tweeted Prime Minister Manuel Valls.
The couple, a 21-year-old man and his 19-year-old girlfriend, were at home at lunchtime on Monday, 1 December, when a man knocked at their door.
Looking through the peephole, the woman thought she recognised an acquaintance and opened to let him in, her partner's brother told AFP.
Instead, three masked men armed with guns and a short-barrelled rifle stormed into the apartment.
"As soon as they saw me coming, they aimed [their guns] at me and demanded our mobile phones," the male victim, identified only by his first name, Jonathan, told BFMTV. "We didn't understand what was going on. It was a nightmare."
The couple were tied up and beaten; then the attackers started raping the teenage woman.
During the 90-minute ordeal, one of the gunmen left the premises with the couple's credit cards to take out cash at a nearby ATM, Jonathan said.
The attackers told the victim they had been watching them for some time and knew they were Jews and thus had money.
"We are not here for nothing," one said according to Jonathan. "You Jews, you keep the money at home, not in the bank." They finally took jewels and other valuables and fled.
Police have arrested two suspects while the third is still at large. They are facing a series of charges including gang rape, armed robbery, kidnapping and violent extortion because of religious affiliation.
Prosecutors said the gang was known to police in relation to the beating of a Jewish man in his 70s last month.
Interior Minister Bernard Cazeneuve said he was outraged by the attack, of which the "anti-Semitic nature seems clear".
France's Jewish community have lamented a surge in anti-Semitic attacks in the last year, in particular after the Israeli-Palestinian conflict in Gaza this summer.
The Council of Jewish Institutions in France (CRIF) said that attacks on Jews nearly doubled in the first seven months of 2014 over the same period last year.
In June 2014, community leaders warned that a record number of Jews were leaving the country due to the increasingly anti-Semitic environment.
France is home to Europe's largest Jewish community and largest Muslim population.