A female bartender in Nice, France, was allegedly beaten up for serving alcohol during the Islamic holy month of Ramadan. According to the woman's statement, two Muslim passers-by came into the bar and told her that she should be hanged for the offence.
The bartender was reportedly alone on the premises on Tuesday (6 June), when the two men walked in to the bar and confronted her.
"They pointed at the alcohol bottles at the counter, and one of them told me in Arabic, 'You should be ashamed of serving alcohol during Ramadan'," she told L'Obs magazine.
One of the two men were reported as also saying: "If I was God, I would have you hanged." One of the men then struck her face, knocking her to the ground. The woman, who also happens to be a Muslim, did not want her name revealed.
"I felt belittled, humiliated, dirty. I do not want other women to be victims of such aggression," she said. "Serving alcohol doesn't mean I'm not following my religious duties.... In Tunisia, I did the same job and I never had any problems.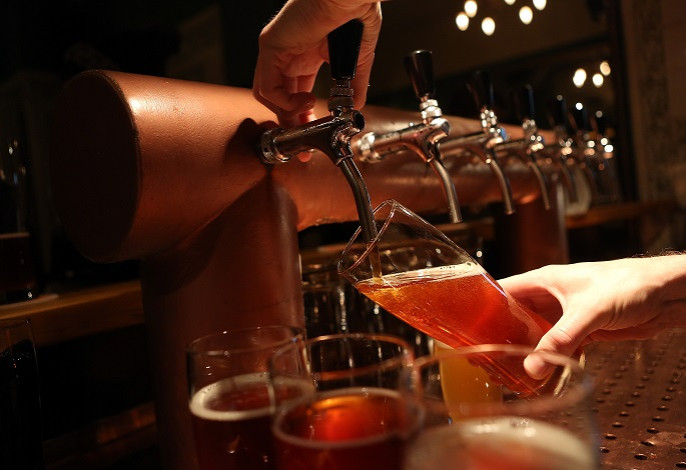 "I can't believe that in France, the country of liberty, that I could be attacked like this."
The attack was captured on the bar's CCTV camera, which was later given to the local police along with the woman's statement. According to MRCTV, the assailants have been identified but were not arrested immediately.
In 2014, a baker was attacked in Nice on similar grounds. His bakery was vandalised and he was called a "bad Muslim" for serving food that contained pork.
Religious tensions have been on the rise in France following the influx of refugees from Islamic countries. In May, protesters took to the streets of Paris, speaking out against immigration and what some call the "Islamisation" of France.