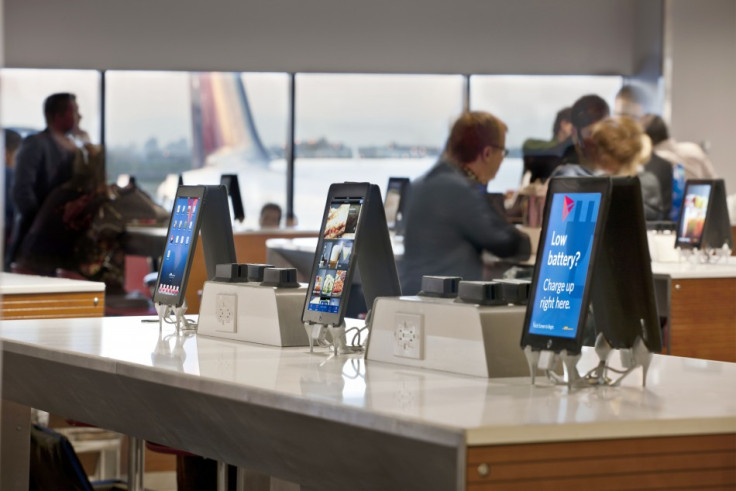 Flight delays, snarled air traffic due to storms or rain or the like may no longer be troublesome for travellers as some airports will soon provide access to Apple iPads for free.
Airport restaurateur OTG has announced it is deploying more than 7,000 new iPads at three major airports to let travellers enjoy its tech amenities and food service at the gates.
The airport food & beverage operator, which has already deployed iPads at some major airports, plans to deploy over 2,000 new iPads at New York's LaGuardia Terminals C & D, an additional 2,500 at Minneapolis' St Paul International Airport and about 2,500 iPads throughout the Toronto Pearson International Airport by the end of next year. With the $10 million plan, the company plans to change the face of air travel in terms of food, infrastructure and an innovative level of access to technology.
The company has already started rolling out its plan with deployment of about 300 new iPads at LaGuardia's terminal D. After this plan of over 18 months for three airports, OTG aims at expanding its technology offering across the US and the world.
"We believe this to be the largest deployment of consumer-facing iPads in the world, and for us, it's just the beginning. We have plans to roll out thousands of additional iPads at other airports around the United States and the world. Technology is an important complement to the customer service experience," Rick Blatstein, chief executive officer of OTG, said in a statement on Thursday.
The move comes after a growing realisation that not only are travellers as eager to remain in touch with social networking Web sites as anybody else but they seem to prefer Facebook and Twitter more than a mobile phone, to stay in touch with families and friends while on the go.
According to Sheraton Hotels & Resorts, a flagship brand of the New York-based Starwood Hotels & Resorts Worldwide Inc. that provides luxury hotel and resort accommodation, over 64 percent of travellers use social media to plan their trips and more than 60 percent stay connected with close ones via social networking sites while travelling.
Such a scenario is thought to prove beneficial for OTG's iPads' deployment plan. Besides accessing social media, travelers can also check their flight status, play games and watch the news through pre-loaded apps on the iPads, according to the company.