Police are appealing for information about a group of men who filmed themselves posing for a mannequin challenge following two robberies in Salford. Greater Manchester Police (GMP) have released footage of men seen taking part in the popular social media challenge following the occurrence of two robberies in a matter of minutes.
On 14 November 2106, around 11:55pm, a man was attacked by two suspects who got out of a blue Ford Focus and snatched his gold-coloured iPhone while two others watched.
Just five minutes later, a second man was attacked at a bus stop on Eccles Old Road – outside the shops near to Salford Royal Hospital – by three men who got out of a blue Ford Focus. The suspects dragged him to the floor before taking his Samsung S7 Edge.
Following an investigation, police established the Ford Focus had been involved in 11 drive-offs from petrol forecourts across the Greater Manchester area and arrested the 22-year-old driver, Roger Bosion.
Following a search of the vehicle, officers recovered the Samsung S7 Edge, as well as a number of other mobile phones and reported stolen debit cards.
An examination of one of the phones revealed footage of two mannequin challenges that happened before and after the robberies took place. Police are appealing for the group seen in the footage to come forward.
Detective Constable Allan Barker of GMP's Salford Borough, said: "These two robberies happened in such quick succession that there was no regard for the safety of the victims who were left shaken, upset and terrified.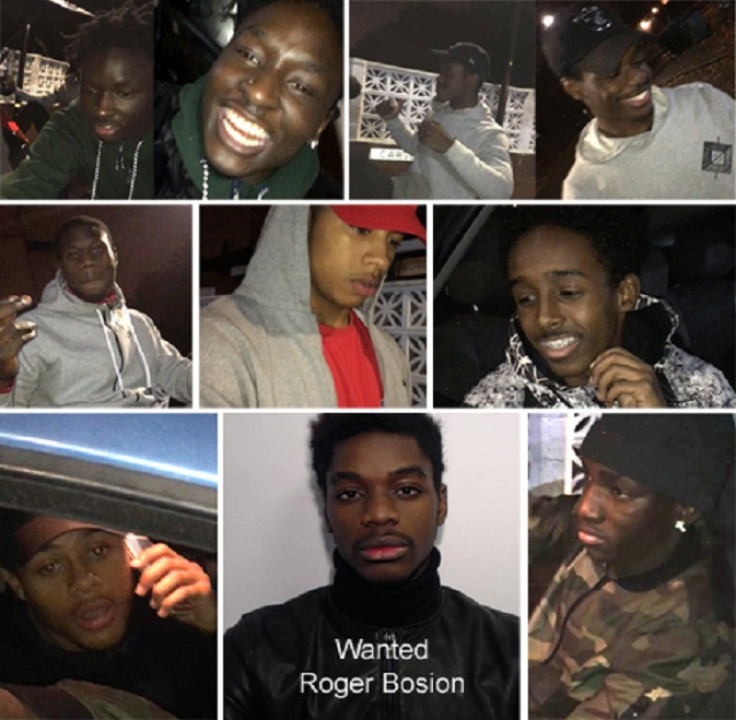 "We have been following a number of enquiries but we have not yet been able to identify those responsible so it is imperative that we speak to the group of people in the footage to be able to move forward with the investigation.
Following his arrest, Bosion was bailed until 13 December but failed to return. A warrant has since been issued for his arrest and efforts are now being made to trace him.
Barker added: "Boison is actively evading police arrest and may be in London or the surrounding areas. If anyone knows where he is or if anyone has seen him, please get in contact with us as a matter of urgency."
Anyone with information should contact police on 0161 856 5361 or the independent charity Crimestoppers, anonymously, on 0800 555 111.