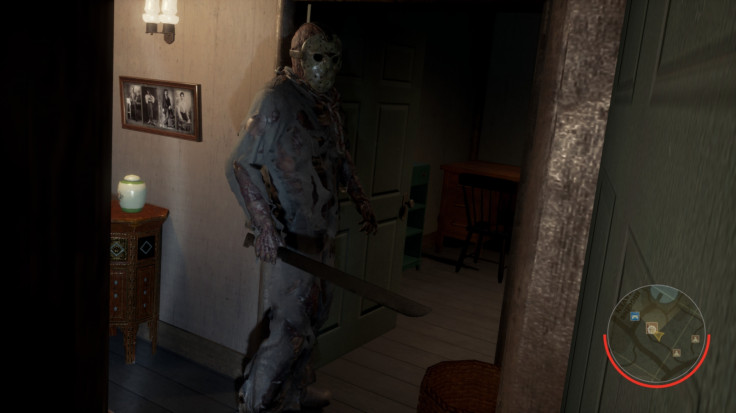 Gun Media and IllFonic's gory survival-horror video game Friday the 13th: The Game has suffered various technical snafus and glitches across Xbox One, PS4 and PC since its launch late last month.
The developer has now released a major patch to address some of these glitches in the Kickstarter-backed game including changes to its current matchmaking system on Xbox One and fixing the infinite stamina glitch on PC.
"Due to a high number of users, we are switching to a more robust matchmaking system that will support a high number of players," the developer wrote in a Facebook post on Friday. "We have made some changes to our current matchmaking system that should help reduce matchmaking times.
"We are currently working with Microsoft and moving over to a new system that will help reduce matchmaking times to more than acceptable times. We will have more information on that soon."
In addition to improvements to matchmaking, the Xbox One patch also fixes a slew of other glitches in the game including the VoIP crashing issue, characters getting stuck when interacting with various in-game objects such as doors, windows and drawers and issues with boat physics and the repair mini-game among others.
The patch also addressed an exploit that allowed users to go into combat stance and then sprint sliding around the character without using up any stamina. It also came with a few general improvements including adding movable hair to the female characters and optimising all maps to boost performance when "action gets intense".
The development team said they were currently working to address issues on the PS4 version of the game as well.
"We are not saying specifics as we want to be sure, 100% when we announce the patches that they are good to go. Bear with us, but know that our team has been working without much sleep to get these patches to you to improve matchmaking and other aspects for console gameplay," the team said. "You are our top priority right now, and the moment we have news we will let you know."
The patch for the PC version of Friday the 13th also fixed quite a few technical and graphics issues including the infinite stamina glitch, bugs with incremental Steam stats achievements, users getting stuck in a knife throw and Jason's mask that floated when knocked off among other issues.
The full list of patch notes can be found on the Steam community page.
Friday the 13th: The Game is out now for PS4, Xbox One and PC.