Future Samsung Gear VR headsets will produce holograms and be covered in sensors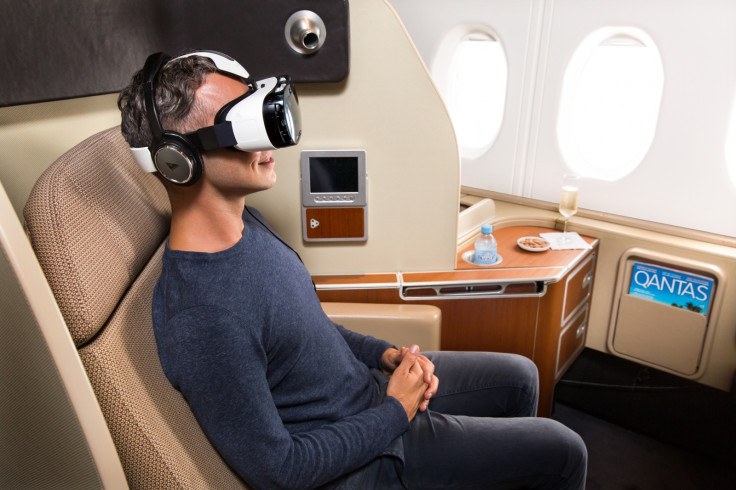 Samsung wants to add a hologram projector, more software, and just about every sensor imaginable to future versions of its Gear VR virtual reality headset.
A patent filed late last year and recently unearthed from the US Patent and Trademark Office reveals the company's plans to include a better system for focusing the lenses of future Gear VRs, plus health related applications that will use sensors not present on any headset to date.
Samsung recently launched an updated version of its Gear VR to work with the Galaxy S6 and S6 edge smartphones, where video from the phone's screen is beamed through two lenses and into the wearer's eyes, creating a 360-degree virtual environment, navigated by turning their head.
Sensors for everything
The patent outlines a system for adjusting the focus of an image, reducing blur and making VR a more comfortable experience, reducing dizziness, a key problem exhibited by long-term use of current VR headsets.
Discovered by Patently Mobile, the documents outline plans for a system to produce holograms, a sensor module for reading gestures, movement, air pressure, acceleration, grip, proximity, colour, temperature, ultraviolet light, and even biometric data from the wearer. Further sensors include one for fingerprints, heart rate, and for analysing the user's eyes.
As with all patent filings, this one should be taken with a pinch of salt. Technology companies regularly file patents for innovations which never see the light of day; but given the Gear VR is a consumer product already in its second generation, the details in this one are all perfectly plausible.
Samsung's Gear VR products use technology developed by Oculus, another VR pioneer, owned by Facebook. Oculus CTO John Carmack said recently that his company will aim to get Samsung's considerable marketing power behind the next generation of Gear VR, which is expected later this year. Until now, the Gear VR has been marketed as a niche product aimed at early adopters and not the mainstream.
Software for future versions of Gear VR will also be improved, with the patent highlighting means of sending text messages and emails, viewing calendar events, setting alarms, tracking your health, and playing music. Currently, software for the Gear VR is limited to a handful of basic games, three-dimensional images and 360-degree experiences, such as small portions of concerts.
© Copyright IBTimes 2023. All rights reserved.