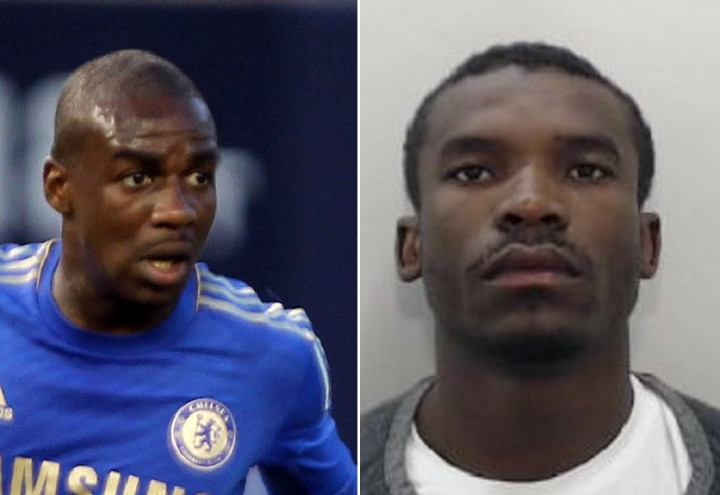 A £1m footballer who became obsessed with lavish living after his career tanked has been jailed for impersonating Chelsea player Gael Kakuta.
Medi Abalimba, 24, used to earn £4,000 a week playing football for Derby County, but when the money dried up, he refused to cut his spending.
He continued spending thousands of pounds on dodgy credit cards at night clubs and even ran up huge bills paying for mates' drinks.
Abalimba tricked staff at expensive bars and hotels by claiming he was Kakuta in order to convince them he was good for the enormous sums.
At Manchester Crown Court, Abalima was jailed for four years after admitting fraud offences.
The former player ‒ who had spells at Fulham, Crystal Palace, Oldham Athletic and Southend United ‒ would phone venues ahead of his arrival and pretend to be Kakuta's agent.
Barefaced liar Abalima would address staff in a bogus American accent that Kakuta was coming and demanded discretion.
On one night out, he ordered £2,600 of champagne. On another occasion, Abalima went on a wild shopping spree by spending more than £20,000 on clothes at Selfridges in Manchester's Trafford Centre. He even showed off with a football to onlooking shoppers.
But all the while he was impersonating Kakuta and using dodgy cards, Abalima was actually working as a controller at a mini-cab firm and playing for non-league Farnborough Town.
He was filling the gap between reality and fantasy by committing fraud. The cards he was spending on did not belong to him and nor did the money.
Sergeant Adam Cronshaw, said: "Having spoken with many of the victims in this case it appears that Abalimba is a charming and charismatic individual who was able to call on his previous football experience and the fact he bears some resemblance to the real Gael Kakuta to deceive them.
"He was able to trick most people he came across and grew in confidence the longer the charade continued. He became so skilled in lies and deceit that his character went from being plausible to unquestionable.
"Abalimba told us that many of his victims treated him so differently because they thought he was a celebrity footballer. Unfortunately this trust and goodwill was misplaced."