Galaxy Note 4 to Debut New Fingerprint Commands with Synaptics' Natural ID Tech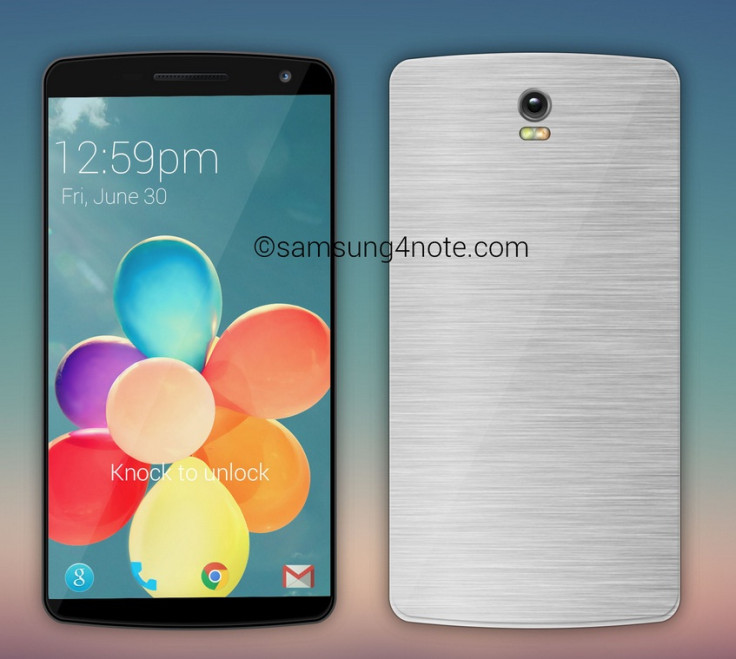 Galaxy Note 4 is confirmed to be officially announced in Germany during next week's IFA event in Berlin, while fresh rumours of the handset featuring Synaptics' Natural ID fingerprint technology are making waves on the internet.
The Note 4 is expected to include additional functionality for the fingerprint sensor through future software updates along the lines of Galaxy S5 and Galaxy Alpha.
According to SamMobile, the new technology touted as 'LiveFlex' is meant for separating the fingerprint sensing element from the fingerprint controller integrated circuit. For instance, one part of the Note 4 sensor will be included in the home button, while the other will be integrated into the lower area of the display.
A couple of new features reportedly ported to the enhanced biometric sensor on the Note 4 are as follows:
Primarily, users can control which application should be launched when they swipe a finger. For instance, the e-mail app can be programmed to launch with just a swipe of the right thumb, which not only unlocks the phone, but also opens the e-mail for you in one quick step.
Another key feature incorporated into the new fingerprint sensor on the Note 4 includes the ability to save passwords and log into websites wherein registered fingerprints replace the traditional username and password login method after the user Sign in with fingerprints.
Note: The users should however enter the username and password for the first time login.
Apart from the aforementioned features, the new Fingerprint sensor on Note 4 imports a bunch of hot features from the Galaxy S5 such as Screen Lock, Samsung Account Verification, PayPal Payments, and Private Mode with fingerprint authentication.
The Galaxy Note 4 is rumoured to ship with a plethora of high-end specifications including a 5.7in display (1440 x 2560 pixels), Snapdragon 805 processor, 3GB of RAM and a 16MP rear camera with optical image stabilisation.
In related news, the Note 4 is expected to arrive in a fully metallic variant similar to the Galaxy Alpha and include a revolutionary S-Pen stylus feature that could change the way you interact in the digital world.
© Copyright IBTimes 2023. All rights reserved.