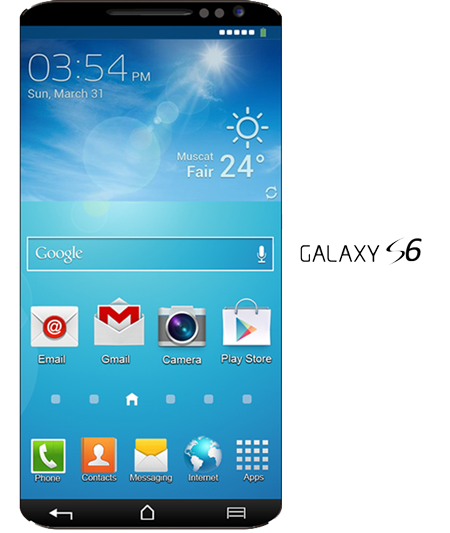 Samsung's next iteration in its flagship Galaxy S smartphone series, the Galaxy S6 will be codenamed Project Zero and is likely to be released in March 2015, according to some unidentified sources close to SamMobile.
Unlike in the past when Samsung's line of Galaxy S smartphones and Galaxy Note devices were codenamed using simple letters such as Project K (Galaxy S5) and Project T (Galaxy Note 4), the company is now reportedly redesigning the Galaxy S6 and hence it is aptly codenamed as 'Project Zero' to indicate that it starts fresh from ground level.
The report further adds that the new project is still in its early stages of development, which contradicts the fact that the next-gen Galaxy S smartphone is undergoing a complete revamp or redesign as it translates to nearing completion or entering refinement stage.
Besides, the fact that the Galaxy S6 is still in its early developmental stage means the process of starting mass production of the device could be postponed until January, although the device is officially set for a March release.
In other words, this means Samsung's design team will have very little transition time from redesigning to the final stage of production.
With the Galaxy S5 sales record not looking impressive, Samsung has been forced to innovate and recreate something unique with the redesigned Galaxy S6.
Meanwhile, speculation is rife that the smartphone's release date could be pushed beyond March or Project Zero could indeed be the Galaxy S7 and not the S6.
[Source: SamMobile]