A butler who stole possessions ranging from Picasso artwork to Faberge eggs and £1.9m worth of jewellery from a friend of Prince Charles' has been sentenced to a six years in jail.
Simon Dalton, 54, who worked for millionaire friends of the royal family, has been put behind bars after pleading guilty to six counts of theft from Major Christopher Hanbury and his wife Bridget. He used the proceeds to fund his gambling addiction.
Major Hanbury, 73, is a family friend of the Prince of Wales and has previously hosted Prince Harry at his Argentinian polo estate. He is a former member of the Queen's Royal Irish Hussars and aide to the Sultan of Brunei.
Among the stolen items are three pieces of artwork – a line drawing by Picasso, a Toulouse-Lautrec and a piece of art by singer Bob Dylan. They remain missing after Dalton has refused to reveal their whereabouts.
Manchester Crown heard that Dalton, of Finchale Drive in Hale, worked for the Hanburys since 2009 and committed the thefts between 2010 and 2012.
He was paid £19,000 after tax as house manager and lived rent free in a cottage with his wife on the family's estate in Loveslock House, Berkshire. Prosecutor David Harley said that Dalton managed the Hanbury's finances and had access to their accounts and safe.
Dalton left the family and his wife suddenly in 2012 without explanation. The only thing he left behind was a note which read: "I can't take it anymore, I'm going to Scotland to clear my head for a few months."
Despite the family making attempts to contact Dalton as they were worried about his well being, they heard no response. It was said in court that the family had "doubts" about their butler and proceeded to check their possessions to see if anything had been stolen.
They found that many valuables were missing including the Picaddo and Toulouse-Lautrec paintings, both worth approximately £650,000 each, the Dylan painting worth £100,000, and three Faberge eggs – which are jewelled eggs created by the House of Faberge.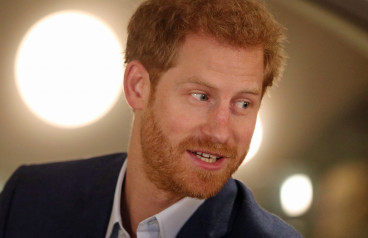 Financial investigations found that Dalton had also stolen £725,000 from the family's bank accounts, gambling more than £570,000. Police also traced a pawnbrokers in Fleet Street, London, where the butler had pawned jewellery, watches and gems.
Pawnbrokers became suspicious when Dalton tried to pawn three Faberge eggs and a Faberge stamp, subsequently cancelling the transaction. The items were later returned to the Hanburys.
The court heard that Dalton fled to Lille in France on a ferry where he rented a safety deposit box. 1.9m of jewellery and watches were later recovered from a suitcase full of his clothes from the deposit box. Dalton was arrested on 3 January 2013 after returning to the UK.
Defending Nick Cotter claimed that Dlaton was a heavy gambler and "obsessed with death". Now separated from his wife, Cotter apologised to the Hanburys on his client's behalf.
Judge Martin Steiger QC informed Dalton that he would be "well served" at sentence if he revealed the location of the missing artwork.
The judge said: "The defendant was the trusted steward of a wealthy family involved in all things when it came to finance."