High street retailers GAME and Gamestation are set to merge to form a single brand, with the changes to be introduced throughout September and October.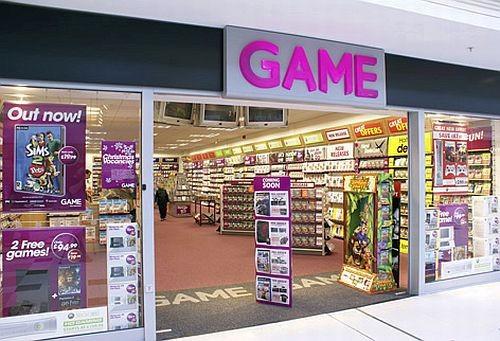 Parent company Game Retail has confirmed that all existing branches will remain open, and that all current employees will keep their jobs. The combined outlet will retain the familiar GAME banner. GameIndustry reported that Game Retail CEO Martyn Gibbs, had confirmed the merger during a speech at a company conference earlier today:
"We are all incredibly excited about the fresh start that we have with Game Retail. GAME will build on the best of both brands to deliver excellence for gamers and unrivalled value for the gaming community.
"We are building a bigger, stronger and more nimble business - something that can be clearly seen from the speed at which we are introducing these new initiatives."
GAME's troubles began earlier this year, when computer games publishers EA and Nintendo refused to stock their products over fears that GAME would not be able to repay them. After going into administration in March, GAME was forced to close 277 branches and release more than 2,000 employees. CEO Ian Shepherd also resigned.
The retailer was saved by investment firm OpCapita, who organised a deal to purchase the remaining 333 GAME stores, safeguarding 3,200 jobs.
Game Retail has since revealed that it now holds a market share of around 30 percent, and averages 2.5 million customers each week. The merger is set to build on those figures, with the new GAME stores providing free Wi-Fi, a smartphone app and a new customer loyalty scheme.
There will also be a new "GAME Hunter" service, which will allow customers to order physical and digital games in-store, to be delivered to their home and their consoles.
"This is only a snapshot of a whole host of exciting plans in the pipeline including new titles, formats, partnership and digital offerings" said Gibbs.
"It doesn't stop here. A big focus for us is growing our digital market share, becoming a true omni-channel retailer and holding the UK's biggest range of games, gaming gear and exclusive content, all of which will bring us ever closer to our goal of delivering excellence and unrivalled value for UK gamers."