There's good news for all Game of Thrones fans as their favourite fantasy series will soon return with season 5.
HBO has announced 12 April as the premiere date for the popular series and fans can expect a power-packed drama when the fight for the Iron Throne begins.
The show producers are yet to release any on-set images and videos and the must awaited trailer of the blockbuster series written by George R R Martin. However, leaked images, videos and scene descriptions keep entertaining fans.
The leaked scene description reveals a major spoiler about Tyrion Lannister's fate after he escaped death in King's Landing.
Fan website Watchers on the Wall reported a scene from the upcoming season which describes the dwarf Lannister's ordeal at a slave auction.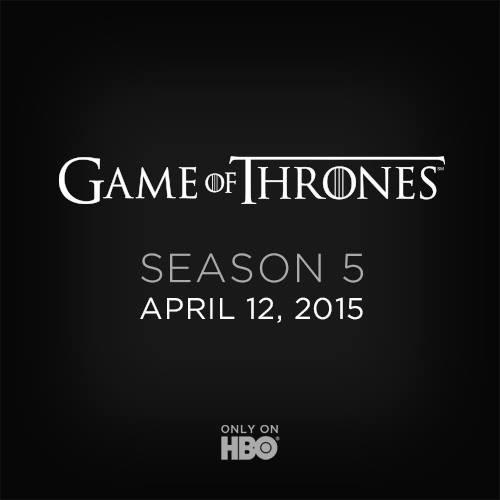 According to the website, Adewale Akinnuoye-Agbaje will join the latest cast of GOT and play the character of Malko in the series.
Watchers on the Wall also reported that the character was not mentioned in the book written by Martin.
According to the leaked scene description, Malko who runs a slave auction will present Jorah Mormont and Tyrion Lannister for sale.
"Malko sells Jorah to Yezzan (a new season 5 character played by Enzo Cilenti). Tyrion, not wanting to be parted from Jorah at that point, makes a fuss, amusing the crowd until Yezzan buys him as well," the website report reads.
As most of the filming of the season 5 is being carried out in and around Croatia, the above mentioned auction scenes were also filmed around St John's Fortress in Sibenik.
Fans can very well remember that Tyrion escaped death at King's Landing after killing his father Tywin Lannister and boarded a small blue boat in search of a safe haven from where he could proceed with his future moves.
However, according to the fantasy book, he will eventually be captured and enter Meereen. There he will befriend Daenerys Targaryen, the Khalisee and queen of the slave city.
The duo will then plan to destroy Cersei and reclaim the Iron Throne.
Fans are eagerly waiting for the special trailer of the HBO fantasy drama which is slated to premiere in IMAX theatres, alongside IMAX screenings of Season 4's final two episodes.
We snuck by mistake into Game of Thrones filming while visiting Sibenik, and filmed a video! http://t.co/5NUOQp192s pic.twitter.com/7gqvEMgIpN

— Almu TM© (@almu2584) September 20, 2014
Game of Thrones season 5 premieres on 12 April on HBO.