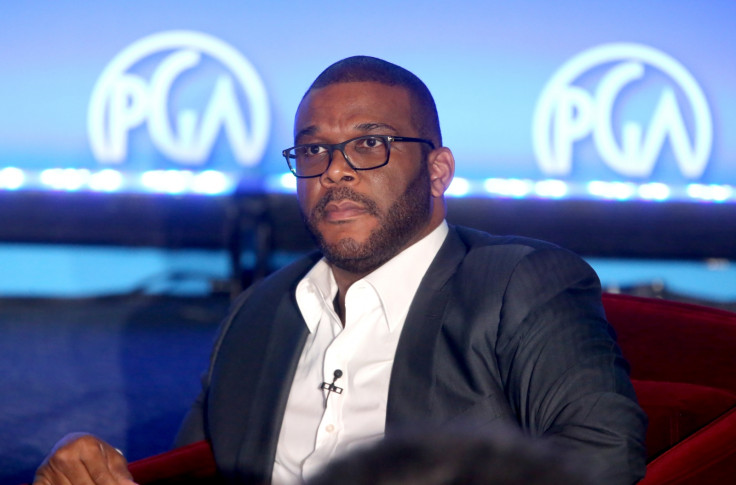 Hollywood film producer Tyler Perry has offered a helping hand to a devastated mother struggling to pay for the funeral for her twin daughters, who died after being left in hot car.
Breal Ellis lost 15-month-old Ariel and Alaynah on 4 August after the children's father, Asa North, left them in a SUV for hours. Officers were called to the apartment complex on Tillman Road around 6:30 p.m. and say they found neighbours trying to cool the infants down in the pool with ice packs. North, 24, was arrested and charged with involuntary manslaughter and reckless conduct.
In her interview with Channel 2's Dave Huddleston, Ellis revealed she had resorted to crowd funding to raise money for her children's final send off.
"I was with them every day and the one day I left... I just want to tell them I'm sorry," she said through tears. "They didn't deserve to die like that or to die, period, but I know they're in heaven."
After hearing her plight, Perry − whose credits include 2007's Why Did I Get Married? 2008's The Family That Preys, and TV show The Haves and the Have Nots − contacted Channel 2.
This is not the first time the Madea's Family Reunion star has shown his generous side. Back in 2013, he donated $1m to Bishop TD Jake's Potters House church during the annual Megafest event in Dallas, Texas. The money was to support leader's youth centre.
"I love to give," he told the congregation from the stage. "I've been a giver all my life."God has touched [givers]. They don't understand it where I come from. They don't understand it in Hollywood, but I'm going to tell you something about the blood of Jesus."