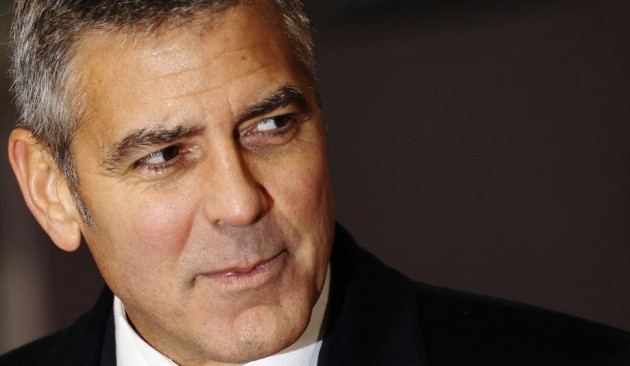 Hollywood heartthrob George Clooney is reportedly dating Tom Cruise's ex wife Katie Holmes. It is reported that Holmes enjoyed a series of dates with Hollywood's eternal bachelor. The couple hit it off at a mutual friend's dinner party.
"Katie and George have known each other for years," a source stated. "They met through her ex-husband, Tom Cruise, and have always got on," they added stating that the chemistry between them is undeniable.
Apparently, Holmes had the hots for Clooney ever since she was a teenager.
"Katie has had a crush on him for ages. They're both single and have met up a couple of times since the dinner party. Katie really has her sights set on him. There is a genuine connection," the source added.
"Katie and George are having a lot of fun. They are enjoying their new flirtation. He's a fun guy with buckets of charisma and Katie loves his company," a source told Grazia magazine.
Clooney has been single ever since he broke up with his former WWE wrestler girlfriend Stacy Keibler. There were also rumours doing the rounds that he was interested in Desperate Housewives star Eva Longoria.
"George began pursuing Eva," a source told Us Weekly, adding, "He told her that he was still with Stacy, but had plans to break up with her and was interested in being with Eva. [But] Eva made it clear to him that she would not date or be with him until he was completely single."
Tragically (for Clooney anyway), by the time the actor broke off with Keibler, Longoria was involved with Arguello. There may still be hope for Clooney though, with yet another set of sources admitting there is definite chemistry between the pair.
"They've become even closer just recently and George is smitten. Chemistry is palpable whenever they're in the same room and mutual friends have been backing the union, saying what a great couple they'd make. Eva is enjoying her summer fling in the States, but she's flattered by George's attentions," the source explained.
Following these reports, Longoria took to her Twitter account and gave clarifications. "As interesting as the George Clooney rumors are, they aren't true. George and I have been friends for years," Longoria wrote on Twitter, adding, "Just to clarify once again George Clooney and I have always been friends. He's a true gentleman and these rumors just aren't true."