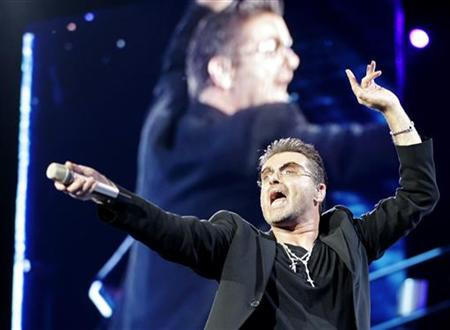 The Careless Whisper singer George Michael has been forced to cancel shows on his latest tour after being rushed to hospital in Austria with pneumonia.
His publicist, Connie Filippello, has released a statement saying that he had been "diagnosed with penumonia and he is currently receiving treatment".
The 48-year-old star had been due to perform in Vienna as part of his Symphonica tour, but was forced to pull out and cancel the show just two hours before it was due to start.
Michael, who is under strict instructions not to fly, has also been forced to postpone gigs in Strasbourg and at Cardiff's Motorpoint Arena while he convalesces.
The Symphonica tour, which features a 41-piece symphony orchestra, had been Michael's return to live performance three years after he claimed that his 2008 concerts would be his last live shows.
According to his publicist, the cancelled concerts will be rescheduled and the new dates "will be provided when available" to disappointed fans.
This is not the first time that the singer has been forced to cancel shows due to illness. In October, he pulled out of an appearance at the Royal Albert Hall when he was struck with a viral infection and was running a high temperature.The concert has since been rescheduled for May 2012.
The singer reportedly hopes to be able to return to the stage and continue the tour on November 30 at Liverpool's Echo Arena.