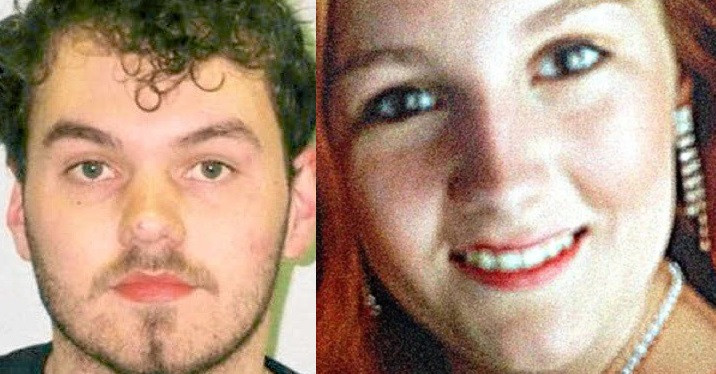 Police have apologised to the family of murdered teenager Georgia Williams after they were criticised along with social services for ignoring signs her extreme pornography-obsessed killer was a "murderer in the making".
Jamie Reynolds, 23, is serving a rare whole life tariff – meaning he will never be released from jail – after pleading guilty to murdering the 17-year-old at his home in Wellington, Shropshire, in 2013 by hanging her in his loft.
Reynolds had lured Williams into his home on the pretence of working on a "fantasy photoshoot" involving taking pictures with a noose around her neck.
Following a serious case review into how police handled the investigation, a report found a "number of matters" which came to light, including that Reynolds had been known to some agencies following an earlier offence in 2008 in which he attempted to strangle another teenage girl after inviting her to his home, again under the pretence of working on a project.
Reynolds, 17 at the time, was given a final warning over the incident, which the police treated as an assault. Weeks later, images of women he knew with ropes digitally added around their necks were found on his computer by his parents and handed to the police. A doctor then assessed Reynolds as being a significant risk to others on the basis that he seemed to have "progressed from viewing sexually violent pornography to acting upon it".
It later emerged following his conviction that he had also deliberately crashed his car into the car of a girl who rejected his advances in 2011 and locked another girl in his house until she threatened to jump out a window three months before he murdered Williams.
The serious case review criticised West Mercia Police over its handling of the strangling incident in 2008 for being "narrow in its perspective" and "aimed at ensuring a speedy resolution" as well as children's services staff and mental health workers for failing to collaborate with each other when dealing with Reynolds.
"The work undertaken in respect of Reynolds following the offence in 2008 was disjointed, lacked focus, did not include a clear multi-agency risk management plan and was restricted to single agency, short term perspectives," the report concluded.
Following the release of the report, Steve and Lynnette Williams, Georgia's parents, said: "Having lost Georgia to pure evil we cried when we read this report and the failings of all agencies involved because it was so obvious that Reynolds was, if not one already, a murderer in the making. Georgia's death could have been prevented – learn if nothing else."
Chief Constable of West Mercia Police, David Shaw, said: "We cannot even begin to adequately express or truly understand the immense loss felt by Georgia's family and friends following her murder and our thoughts have remained with them throughout this review process.
"A considerable amount has changed in practices and procedures since 2008 but there is still more to do. Through this review we have identified training that needs to be done and changes that need to be made. Action has already been, and will continue to be, taken to fully implement these recommendations.
"We are working to ensure our workforce has the tools and support they need to properly assess risk, to make sure no stone is left unturned and that everything feasible is done to protect people from harm."