Coutts, known as the Queen's bank, is being investigated by German authorities on alleged aiding of client tax evasion - a hot topic, following revelations around HSBC in recent weeks.
The private bank's parent company, Royal Bank of Scotland (RBS), said the inquiry was focussed on its Swiss operation, including current and former employees.
The probe was disclosed on page 120 of its 2014 financial results, which were published on 26 February.
"A prosecuting authority in Germany is undertaking an investigation into Coutts & Co Ltd in Switzerland, and current and former employees, for alleged aiding and abetting of tax evasion by certain Coutts & Co Ltd clients. Coutts & Co Ltd is cooperating with the authority," the statement read.
Tax avoidance is legal, whereas tax evasion is illegal.
US investigation
The private bank's subsidiary in Switzerland is already being investigated by the US authorities about whether it helped American citizens evade tax.
In August 2013, the US Department Of Justice (DOJ) announced a programme for Swiss banks to settle the long-running dispute between the US tax authorities and Switzerland regarding the role of Swiss banks in concealing the assets of US tax payers in offshore accounts.
"Coutts & Co Ltd, a member of the Group incorporated in Switzerland, notified the DOJ that it intended to participate in the Programme based on the possibility that some of its clients may not have declared their assets in compliance with US tax laws," Coutts revealed in its full-year results.
The bank has set aside a possible SFr100m (£68m) at its private Swiss banking arm to cover the potential hit from the US investigation.
RBS CEO: 'Severe action'
RBS chief executive Ross McEwan has pledged to take "severe action" if wrongdoing is discovered, during a press conference in London this morning.
Questioned about the potential sale of the Coutts International business, McEwan told reporters the division was on sale because it did not make money and that private banks had taken too long to clean up their activities.
"I want to be very clear if we find anything that has evidence of wrong doing we will come down incredibly hard on any of those issues," McEwan said.
"Any situation like this we take seriously. This is what has tarnished the banking industry and in my view private banks have taken far too long to catch up with the public's expectations."
New Zealander McEwan, also told reporters that he is non-domiciled for tax purposes, but does not have a Swiss account himself.
Deterring a potential sale
The news comes two days after Sky News revealed that Rory Tapner, one of the company's most senior bankers, was leaving Coutts following RBS's decision to sell off its international operations.
There is no suggestion of a link between his departure and the German investigation.
The German probe will certainly have an impact on RBS's efforts to sell Coutts International, which have already been hampered by the US investigation into possible tax evasion.
Last week, the FT reported that bidders for Coutts International have tried to use the recent scandal over tax evasion by clients of HSBC's Swiss arm to lower the price of the private banking assets being sold by Royal Bank of Scotland, quoting people familiar with the situation.
UK Suitability review
In 2013, it was also revealed that the FCA was conducting a thematic review of the advice processes across Coutts' UK wealth management arm.
As a result of this review, Coutts decided to undertake a past business review into the suitability of investment advice provided to its clients.
This review is ongoing.
Coutts confirmed in its financial results that it is "in the process of contacting clients and redress is being offered in appropriate cases".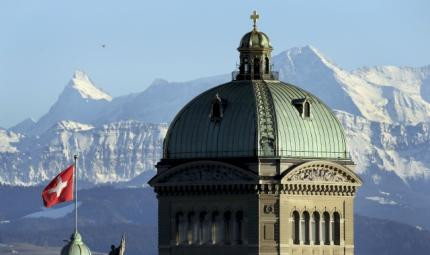 A hot topic
HSBC is also embroiled in allegations that it helped thousands of its wealthiest clients evade tax by hiding their assets in its Swiss private bank, following a leak of accounts data, which was stolen by a whistleblowing former IT staffer in 2007.
Following the HSBC probe, MPs on the Treasury committee yesterday grilled HSBC chief Stuart Gulliver after HSBC confirmed the man had put his salary into a Panamanian company with a Swiss HSBC account, set up in 1998 to hold bonus payments.
The head of HSBC has apologised for the "unacceptable" tax avoidance practices a Swiss branch of his bank committed in the mid-2000s.