One of Germany's largest and most colourful carnivals has been cancelled just 90 minutes before it was due to start due to an unspecified terror threat which police said had an "Islamic background".
Taking place the weekend before Lent, Braunschweig Carnival attracts crowds of up to 250,000 each year. Up to 4,000 participants in fancy dress walk 6km through the city. Participants were already congregating when the mayor and marshal Gerhard Baller called off the parade.
The mayor, Ulrich Markurth, told public broadcaster NDR it was a sad day for the city but "the assessment of the police however left us with no other choice".
Although the precise nature of the threat wasn't revealed members of the public were urged to stay at home and not travel to Braunschweig.
In a statement police said: "Reliable state security sources hinted at a concrete threat for an attack with Islamic background."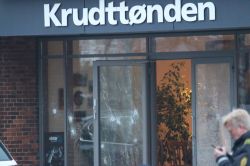 "Many people arriving at the train station were already dressed up and very disappointed – but we didn't want to take any risks," said police spokesman Thomas Geese.
Other Schoduvel carnivals, scheduled to take place in the cities of Cologne, Duesseldorf and Mainz on Monday are expected to go ahead. North Rhine-Westphalia's interior ministry spokesman said: "We have no evidence of threats."
A spokeswoman for Cologne Carnival, one of the largest in Europe which attracts around one million people, said: "We believe that everything is going as planned."
It is not known whether the perceived threat to Braunschweig was linked to the shootings in neighbouring Denmark this weekend, though one police chief was reported as saying there was no link. The border between Germany and Denmark is being closely monitored however.
Germany is where the Pegida movement – Patriotic Europeans Against the Islamisation of the West – originated. Recently a Pegida march through Dresden had to be cancelled after warnings it may be attacked by Islamists.