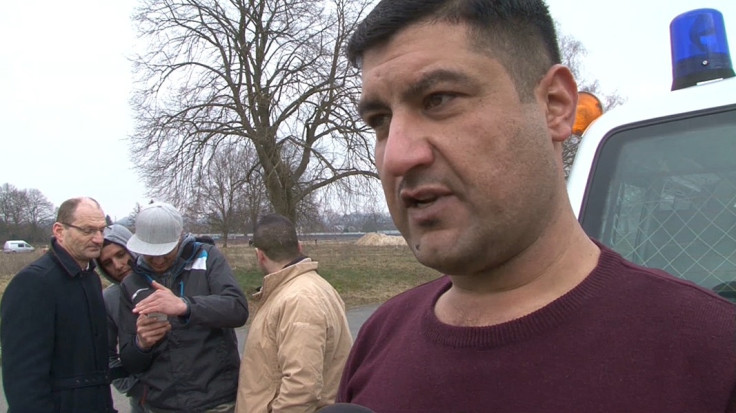 An Iraqi refugee in Germany helped pull injured people from the burning wreckage of a plane crash. The private plane found itself in trouble shortly after taking off from the Atterheide airport in Osnabrück on Thursday morning (10 March), the Neue Osnabrücke Zeitung reports.
One of the engines of the propeller aircraft had failed, and pilots engaged in an emergency landing in the field of a former army barracks, where refugees were being housed. The plane was destroyed by the impact, leaving four of those on board lightly injured, and two seriously injured and unable to free themselves from the wreckage. Pictures from the scene show the aircraft broken into pieces by the force of the impact.
Refugee Hassanien Salman, a 34-year-old Iraqi veterinarian, was taking a shower in the refugee shelter when he heard the crash. He pulled on a t-shirt and boxers and ran to the crash site. He told the newspaper that he saw flames and smelt gasoline, and saw that people in the front seats of the aircraft were still stuck in the wreckage.
Salman and another refugee from the shelter were able to pull the two men to safety, and extinguish the flames. Salman said that though he was "only a vet", he was able to recognise the severity of one of the man's injuries and provide basic treatment until emergency services arrived.
All of those involved in the crash survived. "A lot of people had a lot of luck today," a police spokesperson said.
More than one million refugees arrived in Germany in 2015, with many housed in temporary accommodation throughout the country.