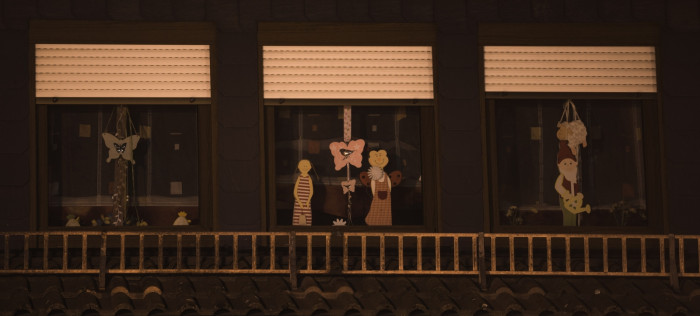 A German mother who was arrested and charged with infanticide after the remains of eight babies were found at her home has admitted responsibility for some of the deaths but claims she can't remember exactly how many she killed. Andrea Goeppner, 45, told a court "it could have been two, three or four."
The bodies of the newborn babies were discovered wrapped in towels and plastic bags at Goeppner's apartment in the Bavarian town of Wallenfels in 2015. Sky News is reporting that prosecutors only charged Goeppner with four murders as one of the others was a stillborn and the remains of the other three too badly decomposed to determine cause of death.
Through her defence lawyer, Goeppner said she wrapped each baby in a towel and when it cried immediately suffocated it and hid it around her home. Husband Johann Goeppner, 55, is charged with conspiracy for failing to prevent the killings which took place over a 10-year period from 2003 and 2013. The couple each had two children from earlier marriages and three surviving children together.
Johann Goeppner moved out in October 2015, just before the remains were found. According to AFP, the court said of Johann Goeppner: "Through his inaction, he encouraged the accused, Andrea Goeppner, in all the cases."
State prosecutors claim Andrea Goeppner didn't want more children but failed to use contraception, acting out of "sexual egoism, indifference and callousness". The prosecutor added: "She sought simply to remain sexually active without any thought about the consequences or the value of a newborn child."
A verdict in the trial is expected on 20 July. Andrea Goeppner faces a maximum 15 year sentence for murder if convicted. Johann Goeppner would face a three-year term for complicity.
There have been a number of similar cases of infanticide in Germany in recent years. In 2008 dental assistant Sabine Hilschenz was found guilty of killing eight of her children and hiding the bodies around the house in plant pots. In May 2016 a woman was found guilty of killing two children and keeping their remains in the freezer.