Gfinity partners with Vue cinemas to create first eSports arena in UK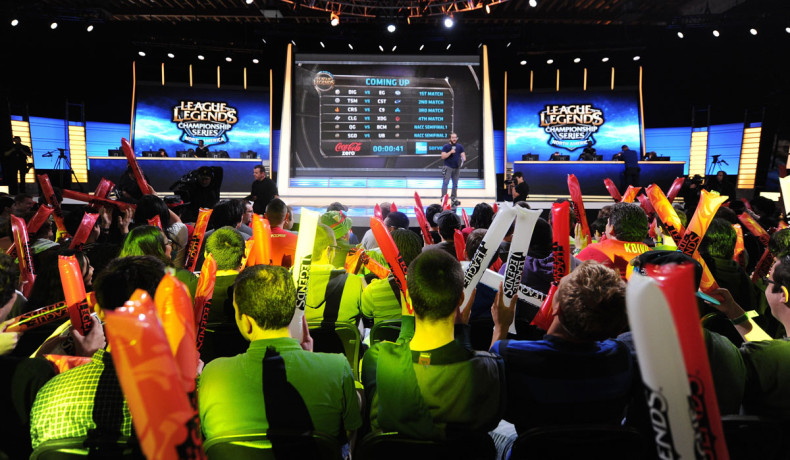 UK eSports company Gfinity has revealed the country's first competitive gaming arena in West London.
A partnership with cinema chain Vue will turn the Fulham Broadway chain into the home of UK eSport competitions, with "three custom-built stages" that will house an audience of "over 600 gaming fanatics".
The Vue deal also opens up the ability to host events around the country, making regional competitions a possibility in the future. Gfinity also says it will be able to host events in "cities across the world."
On top of that the cinemas will be able to screen competitions from around the world. "We'll also be bringing you the opportunity to watch major events from Activision, Blizzard, Valve, Riot, and others throughout the year," they say in a statement.
The Gfinity Arena will open in March for the start of the 2015 Gfinity Championships, which comprises of 25 events running through until September. Events will take place each weekend and on some week days, and will also be streamed online.
Gfinity co-founder and CEO Neville Upton said: "This is a pivotal moment for Gfinity and an exciting time for everyone involved in eSports in the UK. We are delighted to have signed this exclusive agreement with Vue, a well established international brand, to develop and launch the UK's first and only dedicated eSports arena.
"Gfinity has proven it can organise and deliver world class events and this agreement allows us to satisfy the booming popularity in eSports as a spectator sport. Furthermore, the deal highlights the growing interest from leading brands here in the UK in the eSports market."
In recent years eSports have continued to grow as a global phenomenon, with millions of pounds now riding on competitions involving games such as League of Legends, Dota 2 and Counter Strike.
For a sign of how far things have come look no further than the European Call of Duty championships being held later this month at London's Royal Opera House – which recently hosted the Bafta film awards.
Gfinity – founded five years ago – plan on being at the centre of eSports growth in the UK, and this deal is a big sign that they're doing exactly that.
Kevin Styles, managing director for Vue in the UK and Ireland said: "Vue prides itself on being at the forefront of cinema ensuring that we are an exciting and dynamic entertainment destination. This collaboration with Gfinity underlines this and heralds a new era for eSports in the UK."