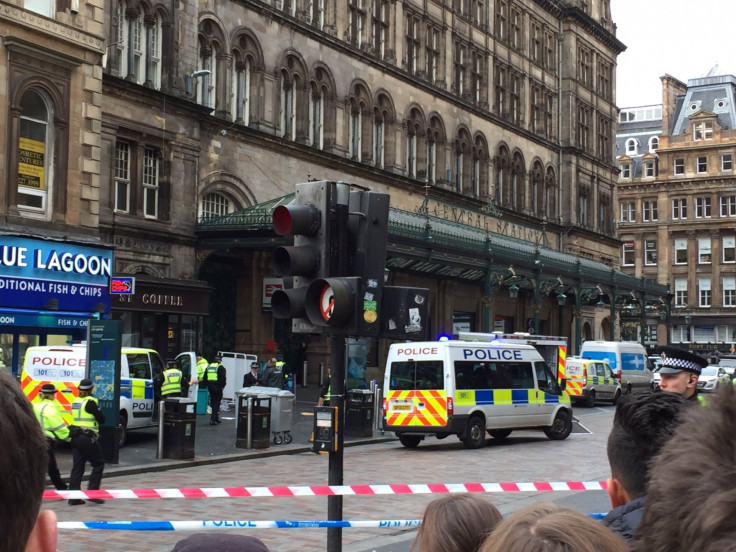 Part of Glasgow Central Station has closed after a man died when he reportedly fell naked from a hotel window onto the street below.
Emergency services were called to the incident shortly after 11am on Friday (11 November).
A major police presence was put in place outside the main entrance, with several ambulances also in attendance.
Network Rail said the station entrance in Gordon Street would remain closed during rush hour, saying passengers could use alternative entrances in Union Street, Hope Street and Argyle Street.
The man, who has not been formally identified, was taken to hospital but later died of his injuries.
There were unconfirmed reports he fell from a third or fourth floor window of the Grand Central Hotel, which adjoins the station.
He was in contact with police immediately before he fell, STV reported. The Police Investigations and Review Commissioner (PIRC) said it will now investigate the police response to the incident.
Witnesses described hearing a "thud" as the man hit the pavement, saying he was "naked" at the time.
One witness, Robert Somynne, wrote on Twitter: "Just saw a man fall from the third floor of the hotel at central station in Glasgow on to the pavement in front of me. Praying for the guy."
Another onlooker, Simone Low, added: "A man has just jumped from the 3rd or 4th floor outside my office at Glasgow Central Station, the street is cordoned off. I can't believe it."