A gunman fatally shot a police officer and wounded a second before he and his pregnant wife were found dead following a domestic dispute at a Pennsylvania apartment, authorities said. Armed suspect Michael Cwiklinski had a history of domestic abuse and reportedly began firing at officers at around 3.30am on Thursday 10 November.
Authorities say that police had arrived in Cwiklinski's road in Canonsburg, about 20 miles southwest of Pittsburgh, after reports of domestic abuse taking place. The 47-year-old is alleged to have opened fire killing Officer Scott Leslie Bashioum, 52, a seven year veteran of the force, and injuring another officer.
Cwiklinkski is said to have ran from the scene afterwards triggering a six-hour manhunt. At around 9am local time Cwiklinski and his pregnant girlfriend Dalia Sabae were found dead inside his apartment.
Cwiklinski is reported to have died from a self-inflicted gunshot after shooting Sabae, who was three months pregnant.
Attorney David Wolf identified the dead couple, according to The Associated Press, and said Cwiklinski had been charged with assault and harassment for striking Sabae in the eye outside a Walmart a year ago with a bag.
Trooper Melinda Bondarenka said according to the Daily Mail: "Upon their arrival, the two officers were ambushed. They were shot with an unknown type of firearm."
Father-of-four Bashioum was pronounced dead at Canonsburg Hospital, the Washington County Coroner said. The surviving officer was named as James Saivea who was reportedly shot in the stomach and is now in a stable condition.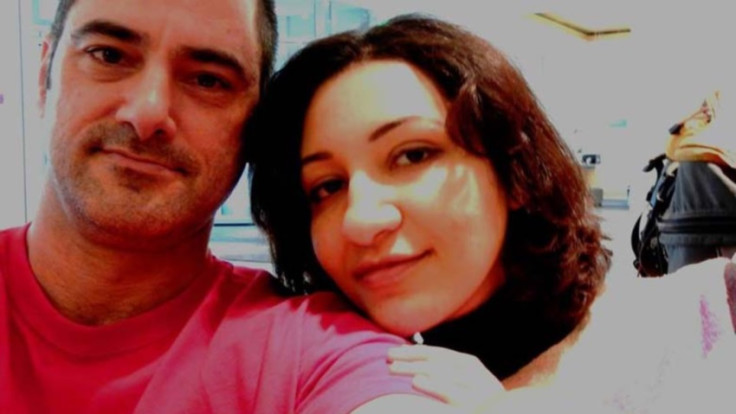 Authorities did not make it clear if they were called to the address where the two dead bodies were found – or why it took six hours to track the shooter.
A firefighter responding to the scene told CBS affiliate KDKA news: "The shooter had everyone pinned down when they were trying to get him. I don't know where he was shot".
District Judge David Mark said he knew Bashioum and his family well when speaking to the Pittsburgh Post-Gazette.
He said: "He is a great guy, top to bottom. One of the best people I know inside and out. I can't imagine what the family is going through."