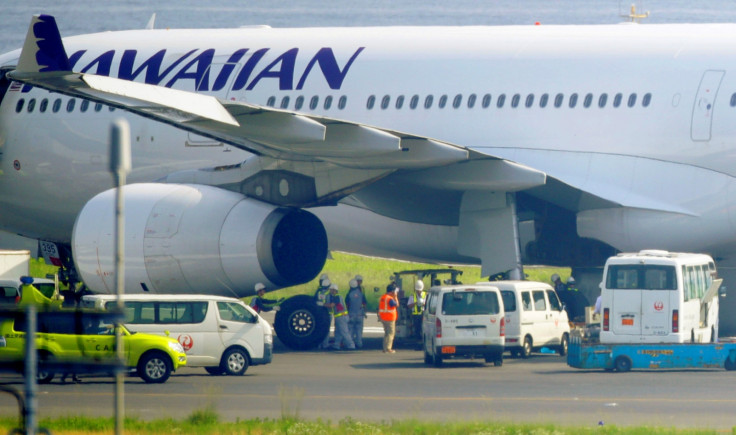 A runway at Tokyo's Haneda airport in Japan was closed for more than nine hours after a Hawaiian Airlines flight made an emergency landing early on Monday, 18 July. The Honolulu-bound Airbus A330 with 293 passengers and crew members on board had to return to Haneda airport after encountering a problem with the hydraulic system.
Japanese transport officials said the passengers and crew were unhurt. Hawaiian Airlines was arranging for another plane to carry the stranded passengers to their destination.
Within an hour of taking off from the Tokyo International airport, also called Haneda airport, the Hawaiian Airlines flight HA 458's indicator flashed an alert about a hydraulic system glitch while flying over the Pacific, forcing it to return. While landing, eight of the aircraft's 10 tyres burst and oil was found leaking from the plane, Japan's state news agency NHK reported.
The flight made the emergency landing at around 1:30am local time. Following the landing and oil spillage, the runway was closed and reopened only at around 10:45am local time after the plane was moved from the runway. Tyres and oil that were on the runway were also cleared.
Haneda airport said in a statement on its website that none of the international flights were affected due to the runway closure. However, 14 domestic Japan Airlines flights had to be cancelled while a few were delayed.