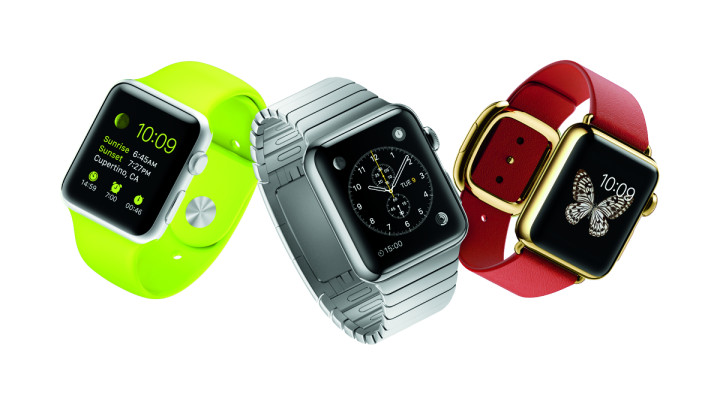 The gold Apple Watch Edition could cost as much as $1,200 (£740, €925) when it goes on sale in 2015, according to a new report by TechCrunch.
This information was suggested by jewellers familiar with the material Apple is using to make its Apple Watch Editions (pictured on the right).
Chad Rickicki, a watch expert in Pittsburgh, Pennsylvania said that a case the size and shape of the Apple Watch in 18-carat gold would cost about $600 to make. The rest – the electronics and markup could double that price.

That doesn't mean that all of the Apple Watches will rest in the rarified air of haute horlogerie. The lower-end sport versions will start at $349, and presumably the standard versions, simply called Apple Watch, will receive a premium over that. The Edition watches, however, are expensive because gold is expensive, even at 18K and intermixed with Apple's alloys.
It is not known if the Apple Watch case will be gold-plated or made of a solid gold alloy.
Apple's website says that the Apple Watch Edition has been crafted by the company's metallurgists to be "twice as hard as standard gold".
Apart from this, the product also comes with "a polished sapphire crystal display, and rumours have suggested the gold watches will come in special boxes that can also be used for charging", according to MacRumors.
However, conservative buyers looking for less expensive Apple Watch shouldn't be put off as the company is offering several cheaper variants, most of which will be available from $349.