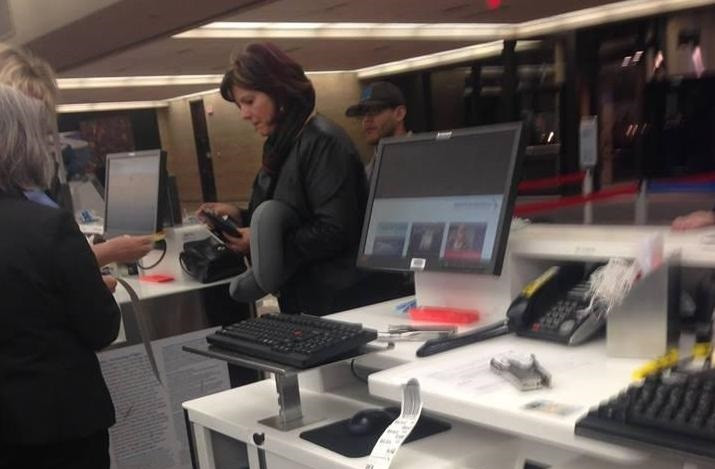 A good samaritan came to the aid of a desperate father who was unable to afford a plane ticket for his daughter.
The man, who was travelling with his two-year-old daughter, was told by airport staff that she was too old to qualify for a free plane ticket and he would have to buy one.
The distressed father told the desk that he could not afford to rebook the flight or arrange funds for a ticket at short notice.
But a generous stranger who witnessed the emotional exchange stepped in and bought the $749 ticket for the toddler.
A bystander who witnessed the charitable deed shared a post on feelgood website Love What Matters, recounting the woman's act of kindness.
"This woman needs to be commended", he wrote. "A gentleman was checking in for his flight when the agent asked how old his daughter was. He said she had recently turned two.
"The agent then asked if she had a ticket. The man was confused because he was under the impression she could ride for free. When he booked the ticket, she was one but her birthday was in January.
"He was hit with emotion. He mentioned he couldn't afford to rebook this flight or get her the ticket with such short notice," the witness continued.
"He stepped aside and tried to make a few calls. Hugging his daughter and grabbing his head, you could tell he was heartbroken.
Identity revealed on Facebook
"This woman next to him at the front counter heard the whole thing. She walked over to him and asked what was wrong. After they talked for a bit they walked up to the counter together.
"She pointed back at his daughter and said, 'I wanna buy her ticket.'" She pulled out her credit card without hesitation.
The heartwarming story was read by hundreds of thousands of people on Facebook and led to the identity of the good samaritan being revealed. She was named as Debbie Bolton, global chief sales officer at home cleaning product firm Norwex.
Bolton, who is based in Dallas, Texas, was reportedly returning from a work trip in Nebraska when the exchange happened, the Evening Standard reports.
She has been described by friends as a "giving soul" and hailed as an inspiration for her selfless act.