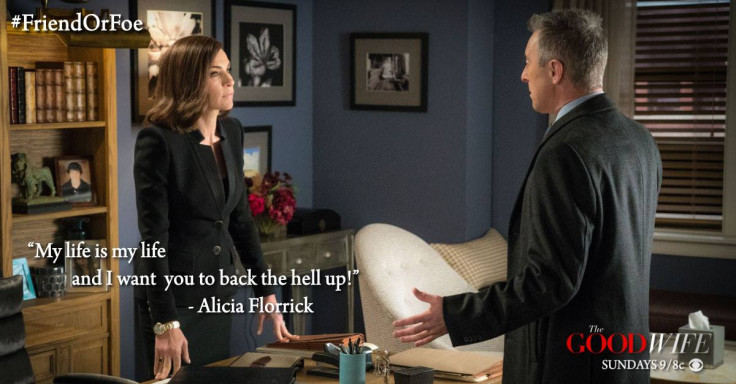 The Good Wife is finally ending its journey with season 7 and the show creators have teased surprises during the series finale. But they have also asked fans to stop hoping to see the deceased lawyer Will Gardner and Kalinda in the finale episode.
"No, that's not our expectation. Kalinda went off deliberately to disappear — and we're honoring that choice. It wouldn't make sense for [Kalinda] to come back," co-creator Michelle King told TV Line. "Will Gardner is dead — which is sort of problematic [to bring him back]," she added.
Show co-creator Robert King also weighed in on the fact that bringing Will back will break the continuity of the show. "We're not gonna do that. The show was always built on the continuity of the moment," he told the website.
Michelle has also hinted that the finale will be surprising (happy and sad, both at the same time).
"I like when the ending is surprising and inevitable at the same time. I like [finales] that end with some resonance — Breaking Bad, Six Feet Under. Finales that are happy and sad at the same time," she said.
The series has only three episodes left and the upcoming one titled Monday will air on 14 February. The episode description hints at Alicia Florrick's return to Lockhart, Agos & Lee. In the previous episode, Cary had asked her to rejoin the firm but only as a junior partner.
The synopsis of the episode reads: Alicia has trouble adjusting when she returns to work at Lockhart, Agos & Lee with Lucca. Their first case, involving a secret new computer tablet, causes a rift within the firm.
The series finale episode of the CBS political drama is titled End and will air on 8 May.