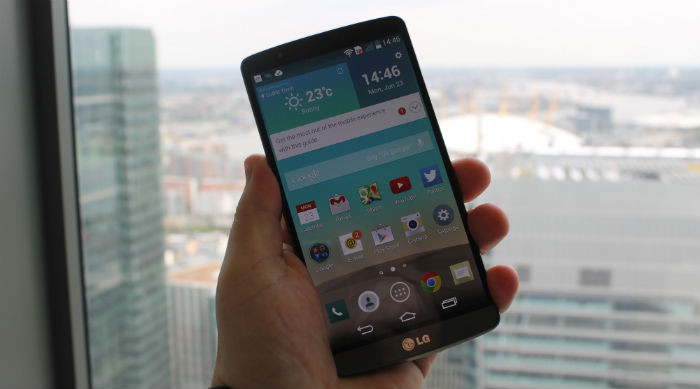 Users of LG's flagship G3 smartphone will be happy to know that the Google Android 5.0 (Lollipop) update will finally begin its rollout, starting with LG G3 users in South Korea this week.
Users of the smartphone in other countries can expect the OS upgrade to reach them in the very near future.
A Cnet report, quoting an LG spokesperson, hints that LG G3 users in Europe and North America will receive the Android 5.0, soon after their South Korean counterparts.
This means that LG G3 owners, in the European Union and US can look forward to the Android 5.0 reaching them in December.
Users of LG G3 in South Korea can directly download the Android 5.0 from the official LG mobile website.
List of devices which have received Android 5.0
Ever since Google began officially seeding the Android 5.0 OS upgrade from 13 November, multiple smartphones have received the Lollipop update. These devices are:
Moto X (2014) aka second-gen Moto X – Pure Edition
Moto G (2014) aka second-gen Moto G – US GSM edition
Moto G (2014) - Global GSM retail variant sold in the US
Verizon, one of America's premier wireless carriers, has also officially started seeding Android 5.0 to users of its Moto X (2014).
Also, Google has begun taking Android 5.0 to users of its older Nexus devices viz Nexus 4, Nexus 5, Nexus 7 and Nexus 10 smartphones and tablet respectively.
Even the first-gen Moto G is listed as officially eligible to receive Android 5.0, which means that the OS upgrade rollout to Moto G is imminent.
New enhancements brought along by Android 5.0
Google's Android 5.0 brings along the following new enhancements for your devices running Android KitKat operating platform:
Material Design UI: Perhaps the most important new feature, the Material Design user interface brings a new look and feel to Moto smartphones. This new look and feel lets users enable better, more natural touch screen interaction and adds new colours, typography and edge-to-edge imagery features.
New notification control: Users can view and even dismiss notifications on lockscreen without unlocking their smartphones. There are new 'Downtime' and 'Interruption' settings that let users control notifications.
Multi-user modes: Another important feature of Android Lollipop is that it lets users create multiple accounts so as to share the device between multiple users without having to create customised settings each time.
New Flashlight: The new flashlight can be activated by just swiping down with two fingers from the status bar. Settings for this particular feature can be viewed in the 'Quick Settings' sub section.
Battery Saver: Battery settings panel now shows an estimated projection of the remaining time while discharging or charging. A new battery saver mode can also be enabled by users, to save power by reducing performance and certain background data functions to extend battery life considerably.
Smart Lock: Android Lollipop adds native support for allowing trusted devices to keep your phone unlocked.