Google Fiber: Company testing voice calling service to bundle with existing TV and internet plans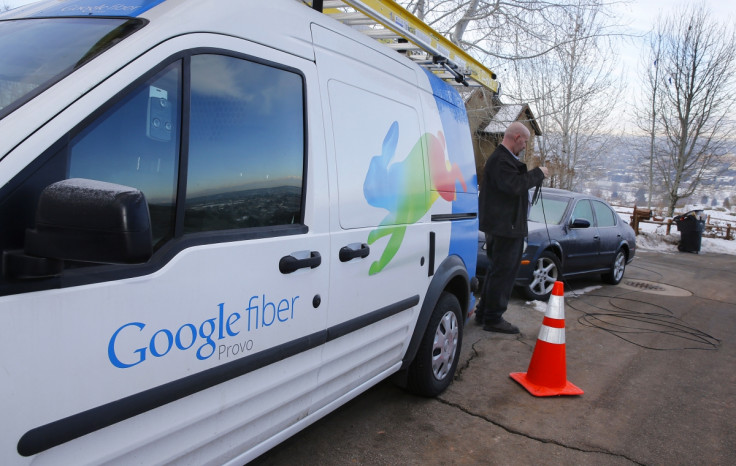 Google is testing voice functionality with some of its Fiber subscribers in the US where they will be able to use a phone number for every device they use. A number of Google's high-speed internet subscribers received invitations to this experimental telephone service, hinting that Google Fiber may finally be adding a VoIP phone component in order to duplicate a very popular bundle offer that many Internet Service Providers already offer.
Under the proposed plan, voice mails are also expected to be delivered as emails in the inbox. The service also includes freebies like call screening, spam filtering and do-not-disturb feature. To use the service these existing users will be given a new number or they can transfer their existing landline number or cell number.
In an email sent to some of its existing subscribers the company said, "Our latest offering is Google Fiber Phone, which gives you the chance to add home phone service to your current Fiber service plan. Please be aware that testing Google Fiber Phone will require a service visit in which a Fiber team member will come to your home to install a piece of equipment. If you're selected for this Trusted Tester group, we'll be actively seeking your feedback—both good and bad—so that we can improve Fiber Phone once we launch it to all of our customers."
Currently, the service seems to be in its testing phase and is only available to those who have been invited to the beta-like testing. Those chosen get the above quoted email from Google and have one week to reply if they agree.
Google Fiber has been slowly increasing the number of locations since its launch in 2013. As of 2014, the service had 29,867 television subscribers, which by the end of October 2015 sprang up to 120,000 customers.
© Copyright IBTimes 2023. All rights reserved.