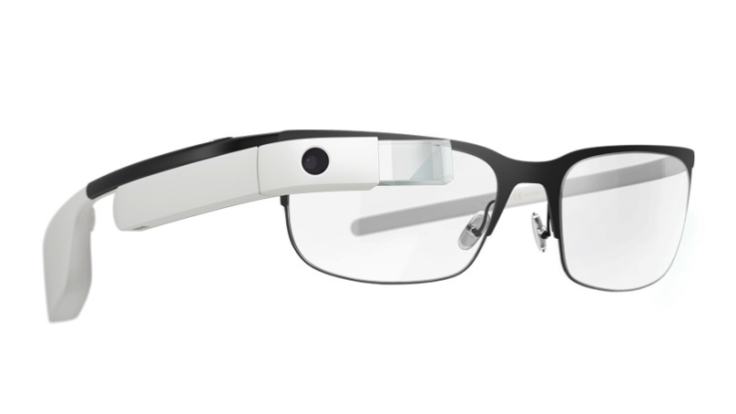 The next version of Google Glass will be aimed at the workplace, as the search giant finally accepts its high-tech wearable is not going to be as popular with consumers as smartphones and tablets.
Rumours of a so-called Enterprise Edition of Google Glass are growing, and while this will not be a full 2.0 upgrade, it will be a spin-off from the original Explorer Edition, which was pulled from shelves in January 2015 and taken back to the drawing board.
Targeted at the workplace - for managing stock levels in warehouses and providing instructions to factory workers, for example - Google Glass Enterprise Edition has two hinges letting it fold like a regular pair of glasses, is more water resistant, has a more rugged construction, and improved battery life. Sources familiar with the new wearable told 9to5Google it is "practical and industrial, with a focus on function over fashion."
The plan to target the workplace over the living room is one partly shared by Microsoft and its upcoming HoloLens headset. Demonstrations have shown how it can be used by product designers and repairmen, as well as for gaming.
Sources familiar with a final-stage prototype, which is almost ready for mass production, claim it has a larger prism than the original Glass, producing a wider viewing angle; there is also better heat management to help improve battery life, which was largely considered to be quite poor on the original Glass. Better performance will come from a new Intel Atom processor.
A new Wi-Fi chip with both 2.4GHz and 5GHz bands will improve Glass's video streaming performance, a key feature for use in the workplace - e.g. surgeons streaming live video of operations to colleagues.
Glass Enterprise Edition will not be appearing on the high street. Instead, sources say it will be available exclusively through certified Glass for Work partners.This will mean no sales to consumers, no retail price, and no marketing. On that last point, unrealistic expectations created by marketing, was blamed by Google X director Astro Teller for the failure of the original Glass.